Furniture Projects
A sampling of some of my projects.
Canopy Bed
I built this for my daughter. It is made from old growth Long Leaf Pine (that came from a renovation of a dormitory that was built on the Florida State University campus at the turn of the century). The posts are hand worked tapered octagons. This bed fully disassembles into basically a pile of sticks. Otherwise you could never move it through a doorway. It utilizes traditional mortise and tenon joinery and bed bolts. I had the canopy made.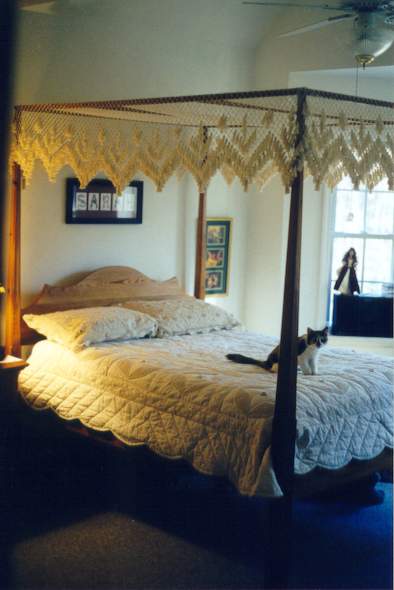 ---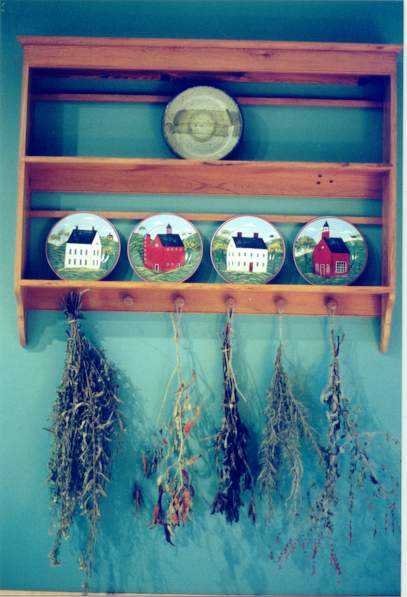 Small Plate Rack
I made this from the same old growth pine. It was pretty simple to build. I also turned all of the knobs (which probably took longer than actually making the plate rack). My brother Bill made the plate on the upper shelf. It has a "salt glaze" finish.
---
Game Table
A couple of years ago my daughter asked me to make her a nice game board (she likes to play checkers) so for Christmas I built a board using old growth pine, walnut and figured ash. She loved it but I was always worried that it would be harmed because it didnít have a place to live in our house (it would end up leaning against something or tucked away somewhere). I decided it work better if I were to build a base for it. So, it turned out to be the top of this small table. It has one drawer to hold the checkers or chess pieces. This was my first attempt at making "country cabriole" or turned Queen Anne legs.
The drawer has hand cut dovetail joints (blind in the front and through in the back) and a solid wood cedar drawer bottom that keeps the drawer from becoming "musty". The front knob is turned from pear wood that I harvested from a friendís yard.
---
Humidors
I built these two humidors for a friend. They are made from figured Nicaraguan rosewood and lined with Spanish cedar. I was worried about the high humidity inside the case since only solid wood was used in the construction and the lid was fitted with a lip to keep it airtight. After several years of use they have worked out fine without any sticking or binding.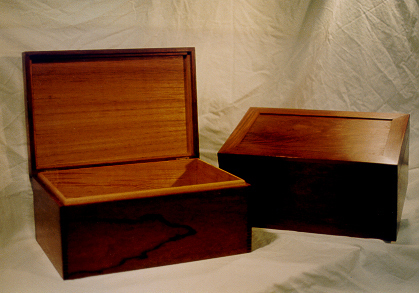 ---
Child's Rocking Horse
This is the second rocking horse that Iíve made. The first one was made for my daughter and is of a very different style (I donít have a picture of it scanned yet). This one was built for a good friendís first born son. The body is made from Heart Pine, the saddle and rocker of Walnut. The mane and tale are Jute. The ears are leather. I turned the eyes from Cocobolo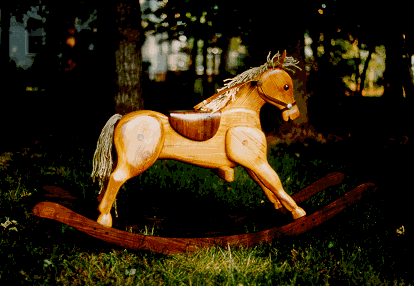 ---