Item ESK5 -
Eskimo Wooden Ladle. Lg Size.
This exceptional wooden label is over 11 inches long, with a deep bowl that measures 4 ˝ by 5 inches. The ladle was hand carved from wood (probably drift wood) that is cedar or spruce. The handle bears an label with and inventory or collection number. The handle is faintly inscribed in a fine ink printing, "Cape Prince of Wales." Cape Prince of Wales is the most western point in the continental United States, the most northern terminus of the Continental Divide, and marks the dividing line between the Bering an Chuckchi Seas. It was discovered and named by Captain James Cook on his Third Voyage of Discovery in 1878. Cape Prince of Wales was long occupied by Western Arctic Eskimos. It is part of the city of Wales, Alaska, which had a population of 150 in the year 200. This is a fine old ladle, suffering only a little loss from one edge of he bowl.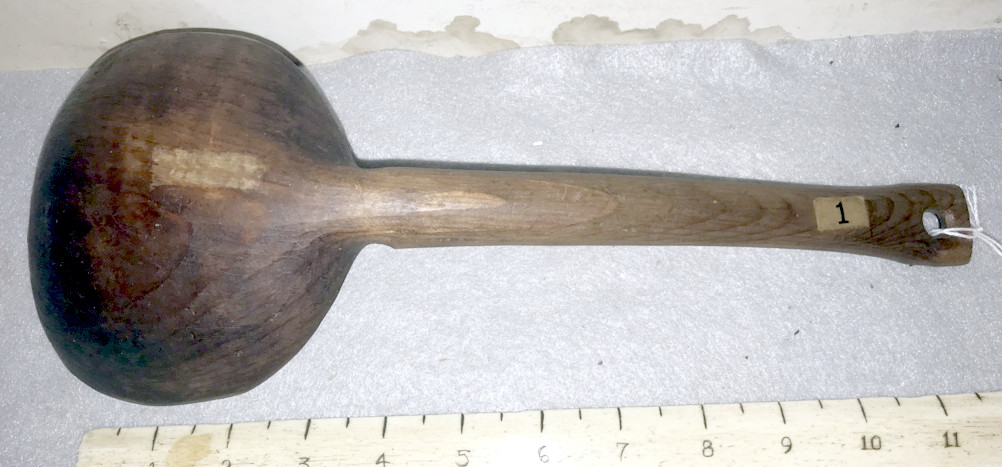 Price -
$100.00
RETURN to forsale list.