Item C6 - Three Buck Crank Neck Pattern Maker's Gouges.
Here are three pattern maker's crank neck gouges, two by Buck Bros (marked on blades and handles) and one by Charles Buck, that would be great for a craftsman doing precision work. The Buck Bros pair consists of two 1 ˝ inch widths. They have different, but shallow, sweeps (one "flat sweep" and the other midway between "flat" and "middle" sweep. The Charles Buck gouge is 1 7/8" wide with a shallow sweep. All three are long, and in excellent condition with no rust or pitting. The total length of the larger sizes is about 15 inches (The Charles Buck is 16 inches). They are Fine.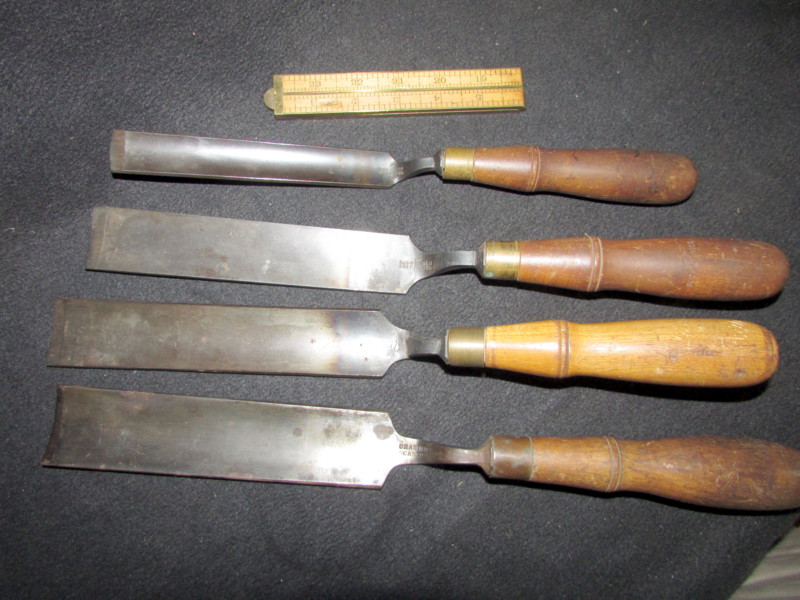 Price - $80.00
RETURN to forsale list.