Item B23 - Irwin Center Post Auger Bits.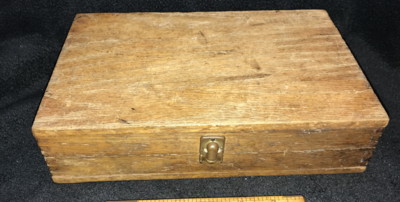 This set of bits need a little cleaning and some sharpening of the spurs. But the bits are solid, with good spurs and medium lead screws. The oak box has finger joints, and just the remnants of a ragged Irwin label on the outside of the lid. Good+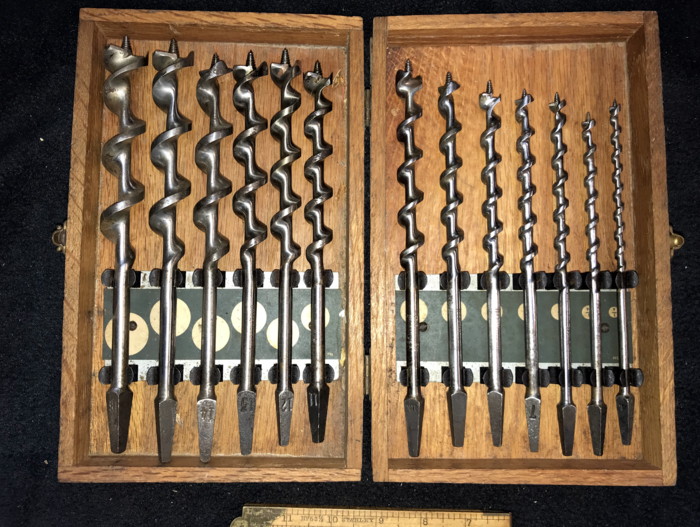 Price - $65.00
RETURN to forsale list.