Item NART7 - Silver Gelatin Print of the Whaling Bark Greyhound, Hauled Out

One of the New Bedford whaling barks that remained operational into the 20th Century, this vessel survived well into the photographic era, and there exist a group of photographs of this wonderful square rigged vessel. This particular one is an uncommon view of the stern of the Greyhound, hauled out on the New Bedford waterfront in the earliest years of the 1900s. Several pictures exist of this event, taken by Albert Cook Church, and published in his classic book, "Whale Ships and Whaling."(1938). The picture shows the Greyhound ashore, with a crew of caulkers (there are at least three on each side of the bark, recaulking it for what turned out to be its last whaling voyage. Built in 1851, she whaled for over 50 years, and finally, while cutting in a whale in high seas, the seams under the port main chain plates opened, and the ship limped back to port—with the crew pumping day and night to save her.This high quality silver gelatin print was made from an original glass plate negative taken by Albert Church Cook. Almost the same picture appears in"Whale Ships and Whaling," (Plate 24),except that the master carpenter is not in the picture, examining the rudder. This 8" x 10" print was made directly from the original negative, and is adhered to a pasteboard backing with 3" on the top and sides, and 4" on the bottom. It is extremely suitable for framing, and is a great picture of a classic whaling bark. Fine.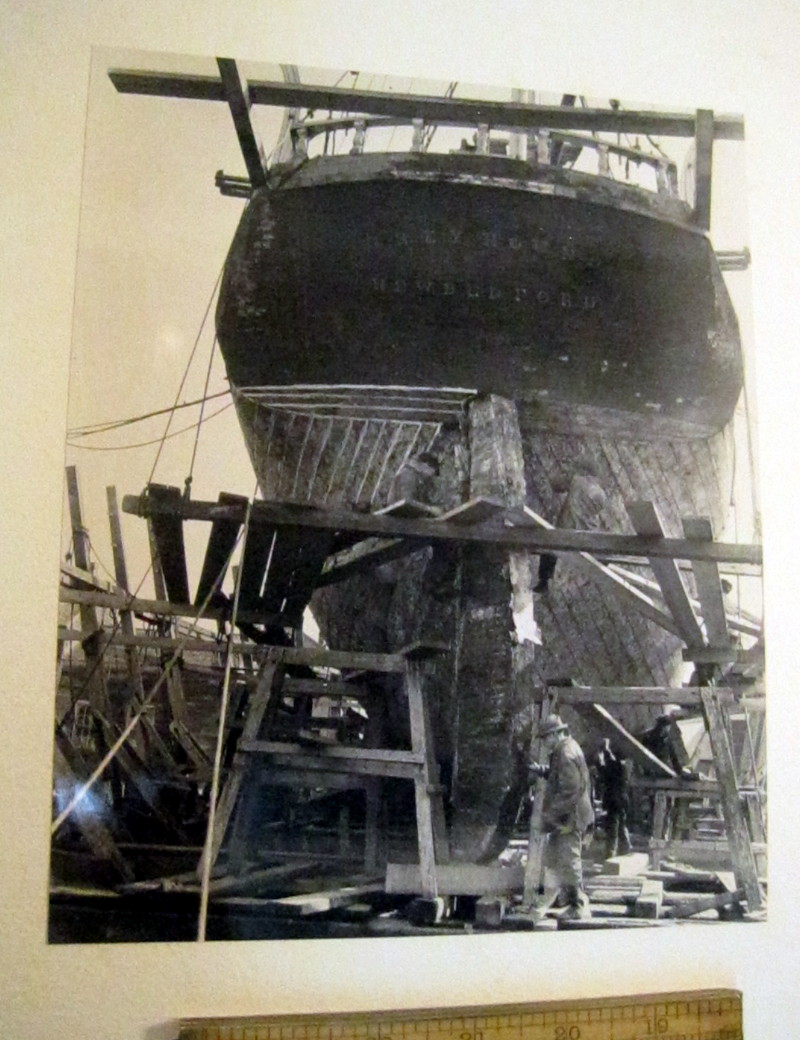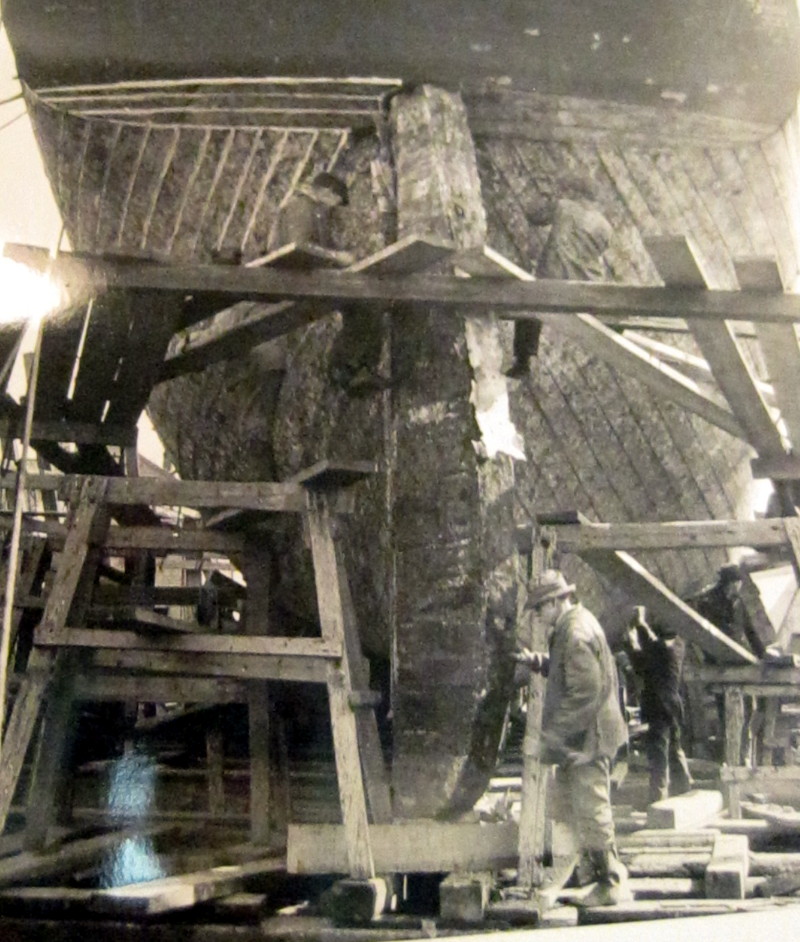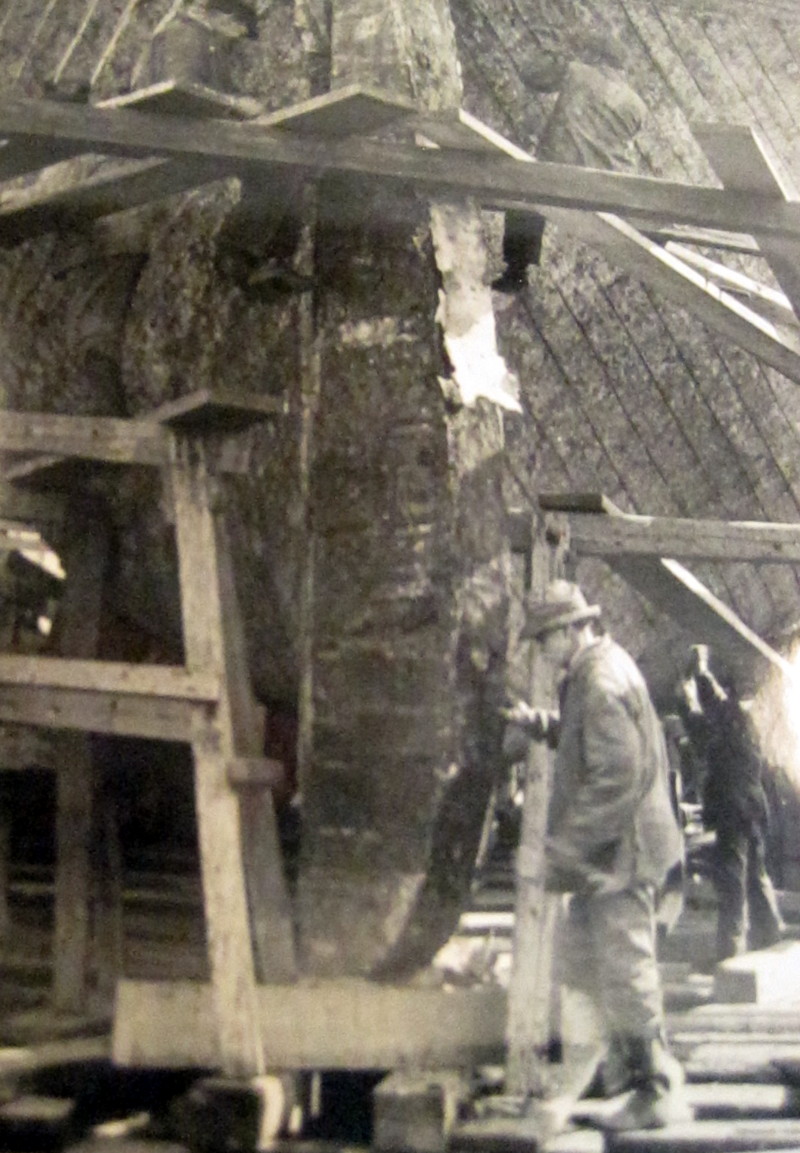 Price -

$35.00
RETURN to forsale list.