Item NART13 - "Whaling and the Art of Scrimshaw" by Charles R. Meyer.
A nice and eminently readable book on scrimshaw, this was written by Charles Meyer who writes somewhat speculatively, but does a good job weaving the business of whaling in with his scrimshaw narrative. The book was published in 1976, and contains a dedication to an unnamed recipient before the frontice piece. It is dated March, 1977. The book is in excellent condition, all tight and crisp, with a complete, clean dust jacket. It contains 279 pages and many informative photographs. Fine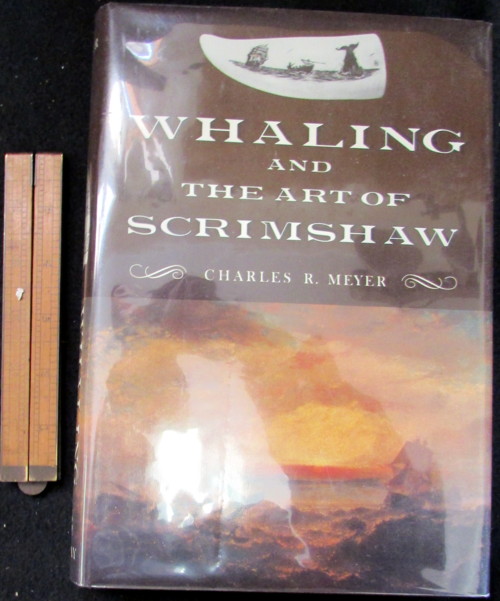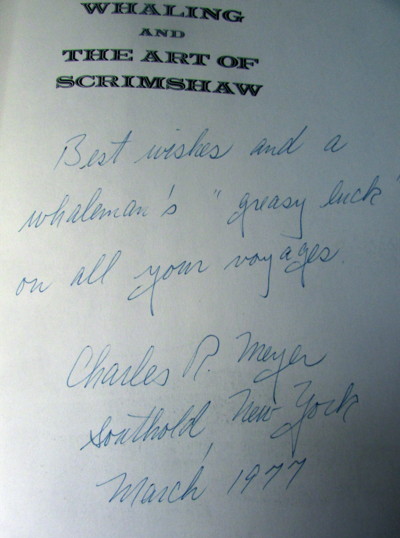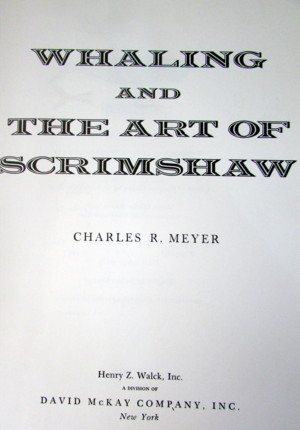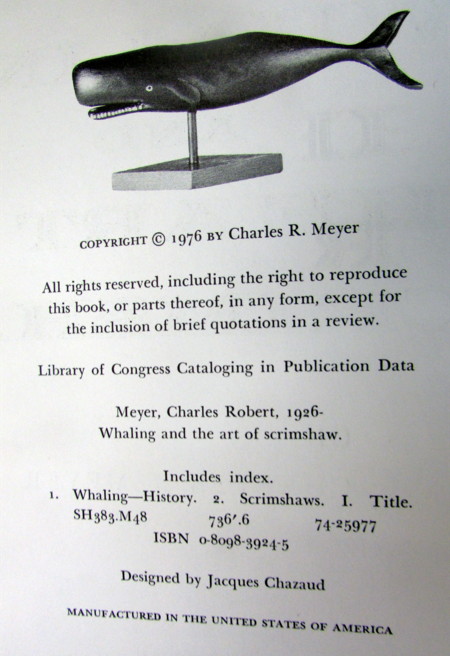 Price - $50.00
RETURN to forsale list.