Item NART10 - "Yachtsman's Annual Guide" 1901.
This scarce survivor of Yachting's golden age is a gold mine of period information about sea faring in the late 1800s. It is packed with full page advertisements from the leading retailers of yachting equipment, sail makers, boat yards, etc along the East Coast. But it also has abundant photographs of the famous yachts, captains, owners and designers of the day. Its information includes fold-out charts of principal harbors like Newburyport, Salem, Boston, Newport, New York, etc, with sailing instructions for these, and most smaller harbors along the coast. It contains a great dictionary of nautical terms, as well as the pennants and burgees of all of the yacht clubs along the northeast coast. In very good condition, with just some soiling of the edges of the top cover. Good+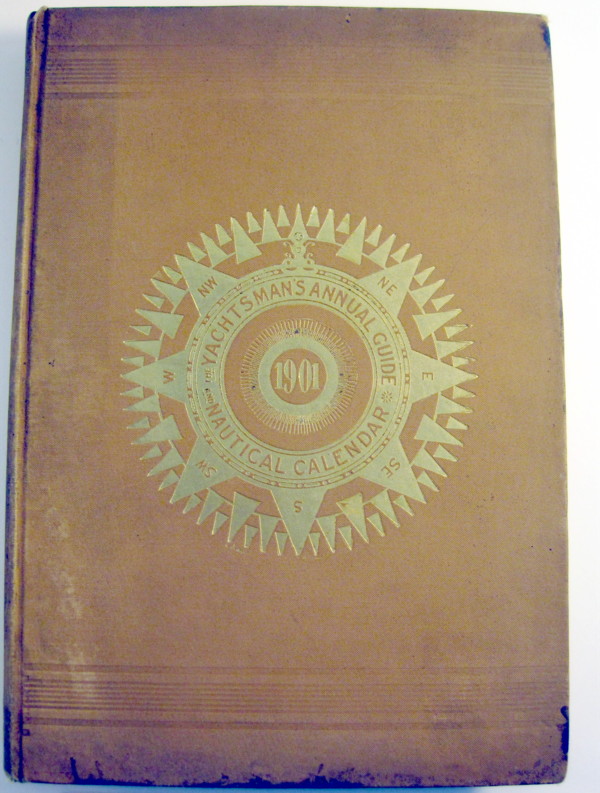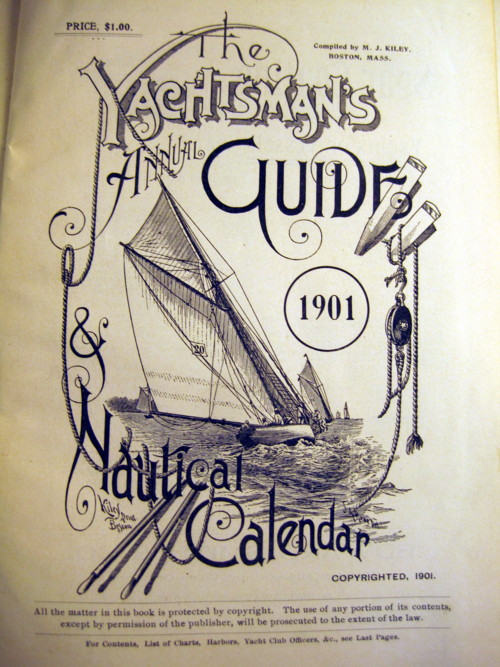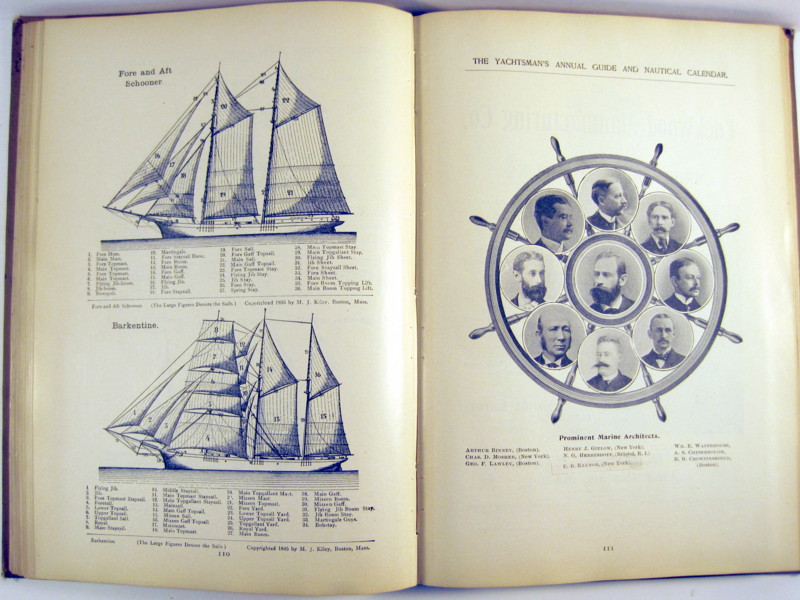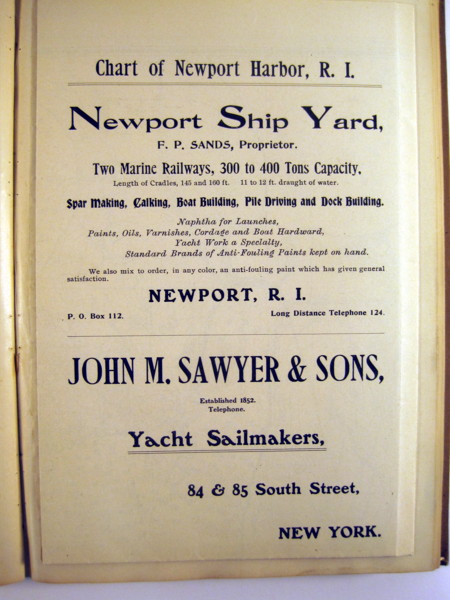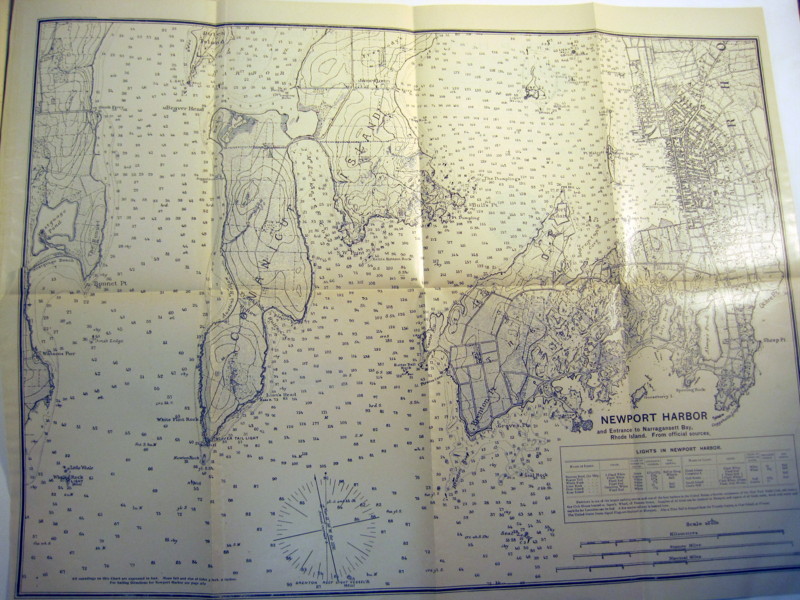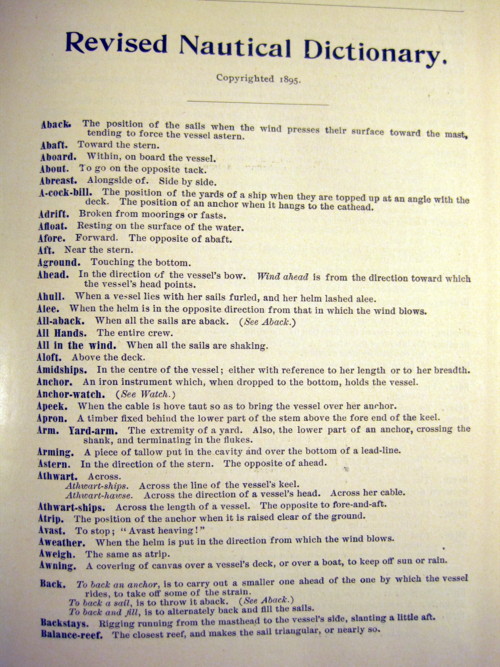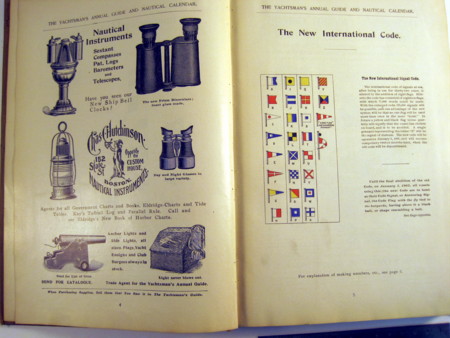 Price -
$80.00
RETURN to forsale list.