Item WP8 - W. Copeland**** (Plymouth Co, MA) Screw Lock Slide Arm Plow Plane
William Copeland is cited in AWP IV as having worked as a ship carpenter on the North River, in Plymouth County, Mass from 1799 – 1832, having worked on at least 14 ships in that time. He is credited with having been the master carpenter responsible for building the 337 ton ship, Heroine, in 1815. As a plane maker his planes are rated as "extremely rare – 10 to 50 examples thought to exist. The few that are known include one having a beech body with round chamfers, and a relieved Sleeper style wedge, that is dated to between 1790 and 1820. Copeland made planes under the mark on this plane only until about 1815. This is a beech unhandled plow plane with sliding arms, screw locked, and arm supports mortised into the fence. The skate is riveted to the body in the old style. The body is 10 inches long and has round chamfers. The wedge finial is sheared, but what remains is relieved and probably had a Sleeper style finial. I can find no other record of a W. Copeland plow plane (certainly one is not listed in the late Don Rosebrook's wooden plow plane book. Except for the shorn wedge finial this plane is excellent condition, with original wooden thumb screws and a wooden tomb stone depth stop that works easily. This is a little chipping around the outside of the body mortises for the fence, but this is expected. For a rare plane that is more than 200 years old, it is in Good+ condition and will clean up nicely.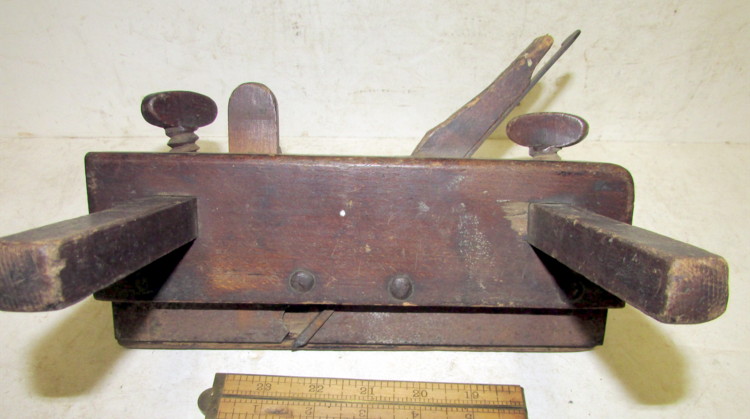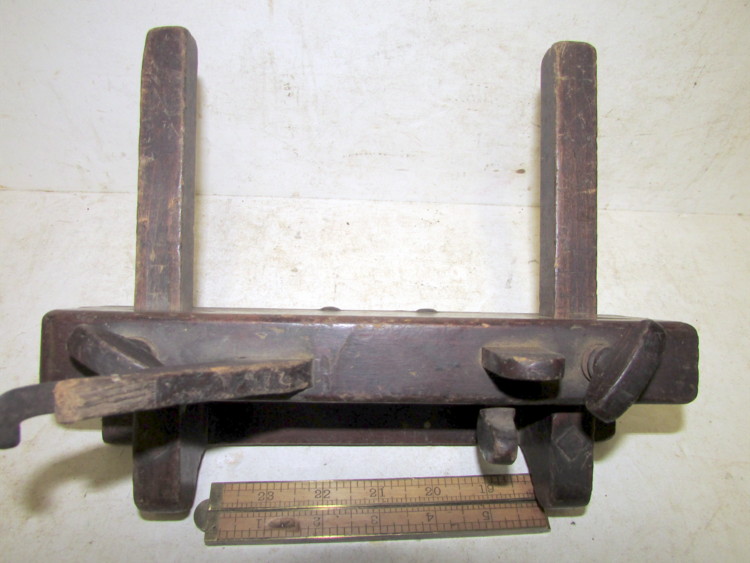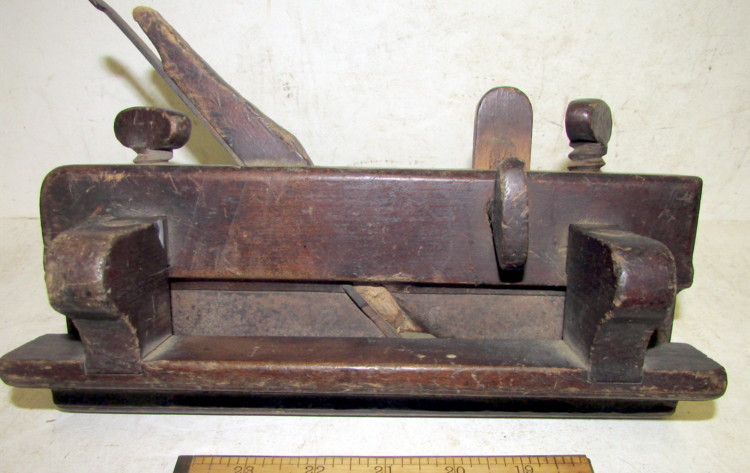 Price - $220.00
RETURN to forsale list.