Item RR4 - C-S (Chapin-Stephens) No. 36 2-fold, Caliper Slide Rule
The Stanley version of this plane is a common item, but the Chapin-Stephens model is much less common. This rule, in addition to being somewhat scarce is in top condition, being bright and clean, with all of its original finish. Its original inside pin is in place, and there are no problems here. This is a six inch rule with caliper slide and a square joint. Fine.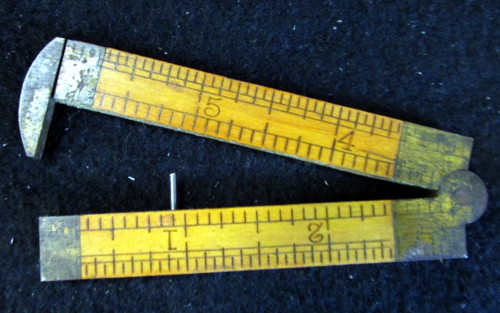 Price - $30.00
RETURN to forsale list.