Item RB8 - Stanley No. 25 Sliding T Bevel. Type 2 (1877 – 1897)
Not a common bevel to find, this example of the familiar No. 25 bevel is marked with the Sept. 4, 1877 patent date for the locking lever, but was made before the 1897 introduction of the "Hand-y" grip feature of the handle. This one needs just light cleaning. There is a little mottled tarnish on the 12 inch blade, while the rosewood body is without cracks or chips or wear. The patent mark is clear, and an owner, "F.P.Tripp" tastefully stamped his name twice on the body. Fine.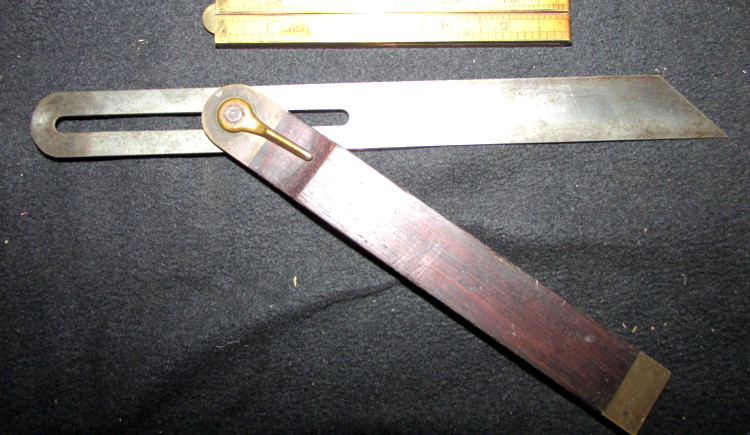 Price -
$40.00
RETURN to forsale list.