Item RB11 - Stanley No. 18 Eureka Bevel.
One of the more popular bevels, this one features a steel handle an easy to use blade fixing screw at the bottom of the handle. This is in the popular 10´blade length. No pitting to speak of, but the metal has a uniform gray tarnish and the japanned handle (typical of World War II production) looks enhanced. It is still a great working bevel. Easily Good. $30.00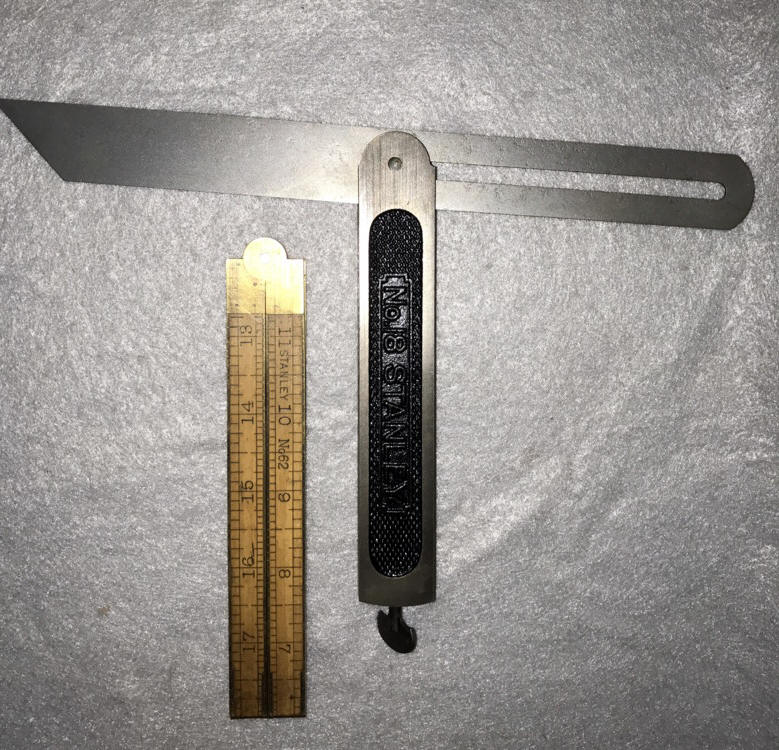 Price -
$30.00
RETURN to forsale list.