Item R8 - Stanley No. 73 Boxwood Mortise Gage.
This gage is not marked, but with its Stanley "mustache" wear plate on the fence, the patent shoe in the fence, and the slide fixing screw on the bottom of the fence, it is unmistakable. This gage has a friction brass slide to position the movable point, which can be locked with both the aforementioned fence screw, and/or the main fixing screw on top of the fence. This example has boxwood with a nice warm patina, with just a few small areas of dark staining on the right side of the stem. It has good marking points, and is easily Good+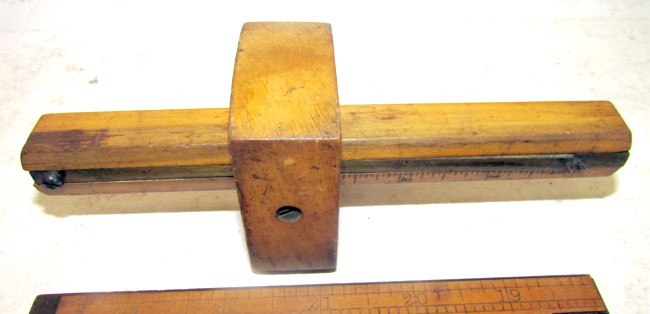 Price - $50.00
RETURN to forsale list.