Item R2 - Stanley No. 72 Double Gauge.

An interesting design whereby two beech wood stems can be adjusted through a common fence to produce two concurrent setting—for mortise marking or for repetitive work of two settings on one work piece. This model was made up to 1958, and this one is surely a later model. Mostly clean and with both of its proper shoes and most original finishes. Fine.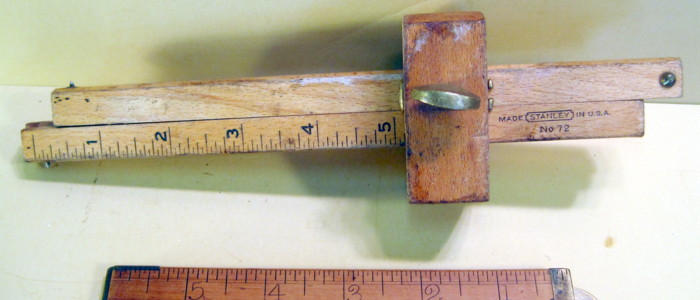 Price -
$25.00
RETURN to forsale list.