Item R17 - Stanley No. 95 Butt Gage. IOB.
This butt gage likely dates from the 1960s and has been protected for 50 years by its original box. The gage is shiny, clean, and without fault. The box which is rubbed on the corners and has one broken corner in the back has a green and white label with notched corners, and one small internal tear. The original sheet of directions is included. Fine.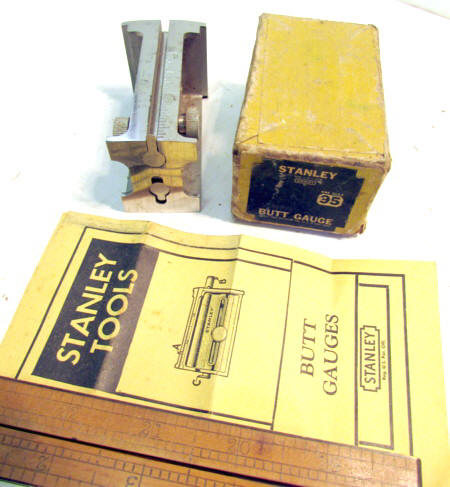 Price - $25.00
RETURN to forsale list.