Item R15 - Hand Made Veneer Slitting Gage.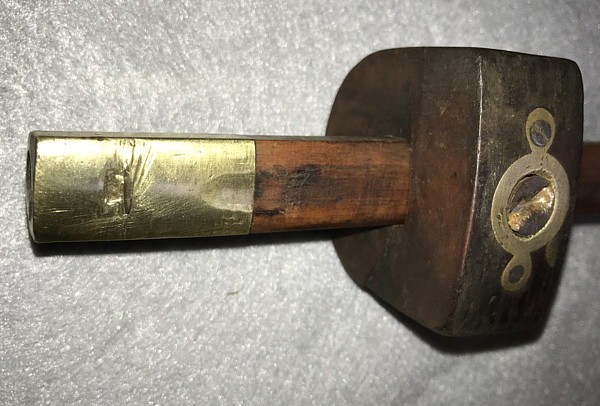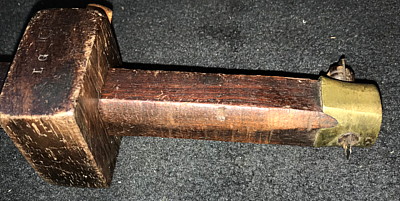 This older slitting gage is obviously both hand made and has been seriously used. This has an arm 11 ½ inches long, with a fence that is 2 ¼ "square and 1 1/8" thick—both elements made of walnut. The leading edge of the arm has been fitted with a brass wear plate that encircles it. The slitter is embedded in a peg-like wedge that allows easy adjustment. The fence has a boxwood fixing screw. The arm is graduated in 1/4" increments with full inches marked by vertical lines and ½ inches marked with stamped "0"s. The only marks on the fence are a crude "X" on one side (to mark the "up" position) and the initials "L. G." on the other side. There is considerable wear on the arm on one side and corner (the brass wear plate has been partially worn through). The wear pattern shows that the gage was used to mark or cut items from 1' to 8" wide. There is a lot of forensic information to bee mined from this old gage. Good.


Price - $15.00
RETURN to forsale list.