Item NART11 - Ilornsay, Isle of Skye. Aquatint of Whaling. 1818. William Daniell.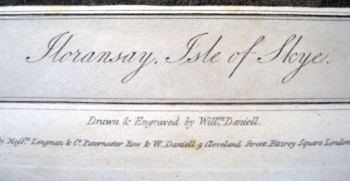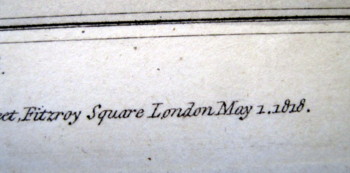 This very decorative aquatint print was drawn and engraved by William Daniell (1769–1837) as part a series of water colors that he painted, the engravings of which (made by him) were made into aquatints, and published in 8 volumes (1814-1825) entitled "A Voyage Round Great Britain". He visited the Isle of Skye in 1815, when this picture was painted. It was included in an early volume of his "Voyage" that was published in 1818 by Longman & Co. The title of the print is "Iioransay, Isle of Skye." It depicts a view of the harbor of today's Isleornsay, looking from the town pier out to the Sound of Sleat. In the middle ground a large group of (probably) Pilot Whales have entered the harbor and are being pursued by local fishermen. The print measurer 8" by 10 ¾" border to border, and is impressed on a larger sheet that measures 10 1/2" by 15". This is an original aquaprint (not a copy), and is in nice condition, suitable for framing. The smaller upper right inset shows this location as it appears today on the Isle of Skye, with probably the same pier in the foreground. Fine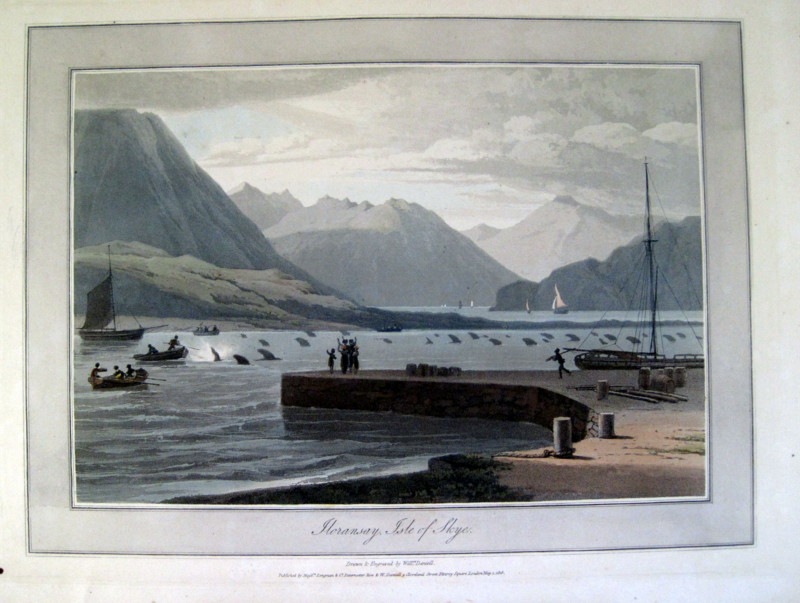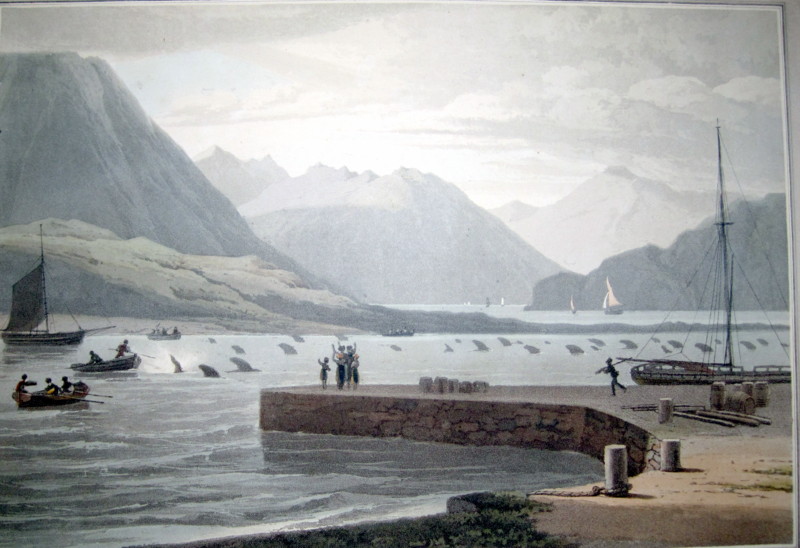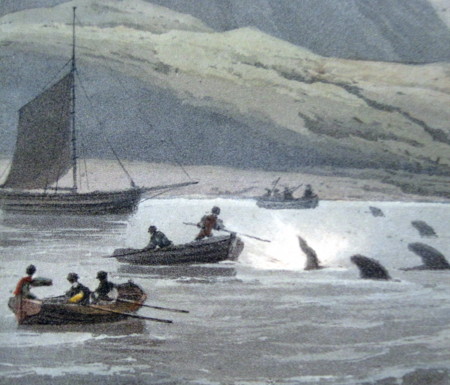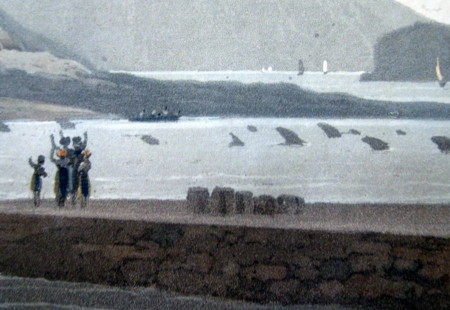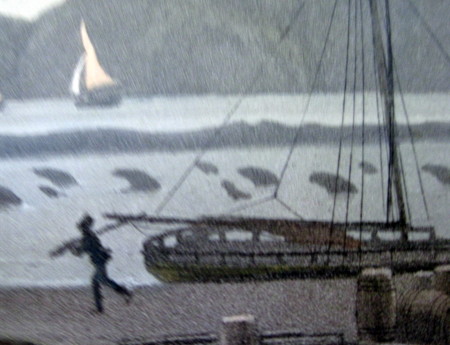 Price - $150.00
RETURN to forsale list.