Item NA13 -
Old Sailorís Jack Knife. Thomas Turner & Co.
One of the nicest old sailorís knives that Iíve seen, this large jack knife has a handle of dark horn (with lanyard hole), and a blade marked by Thomas Turner & Co. Suffolk Works, Sheffield, England. The brand or model name, ďEncoreĒ is stamped on the blade. The handle is inlaid with a German Silver fouled anchor (the sailorís symbol for ďHope.Ē Some of the inlay has been lost in the long history of this knife. The Thomas Turner Co. was in business at Sheffield from as early as 1825 as a manufacturer of cutlery. The company moved into Suffolk Works in 1837 and later added edge tools to their list of products. Closed, the knife is about 5 inches long. When opened the total length is now 9 inches long. The blade has been shortened, probably from breakage. On 19th century American whale ships, some captains required that their crew break the tips of the knives (to reduce injuries during shipboard disputes.). That seems to be the case with this knife. I is a good example of a seamanís pocket knife. Good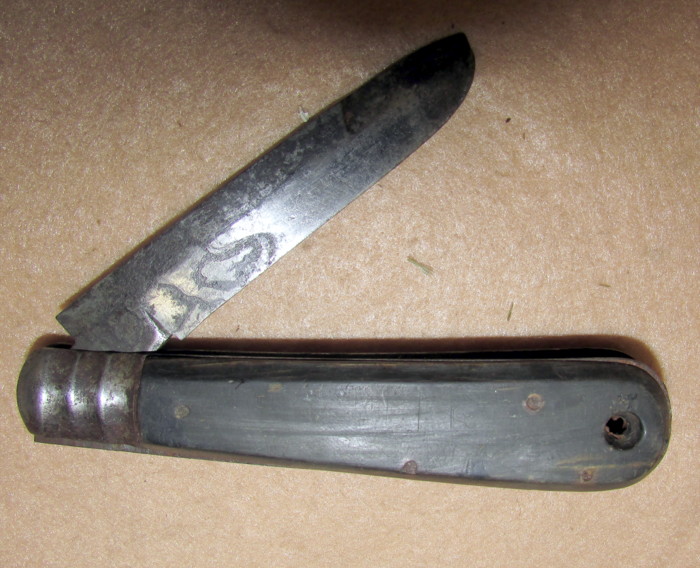 Price -
$330.00
RETURN to forsale list.