L12 - Starrett (Unmarked) No. 132 Bench Level.
A nice example of Starret's No. 132 level, this in the hard to find 6 inch size. The level has nearly all of its original japanned finishes and all of the vials are good. It is in a user made box that has protected it well. The level may have had its name removed from the top plate, but it works just fine. Easily Good+.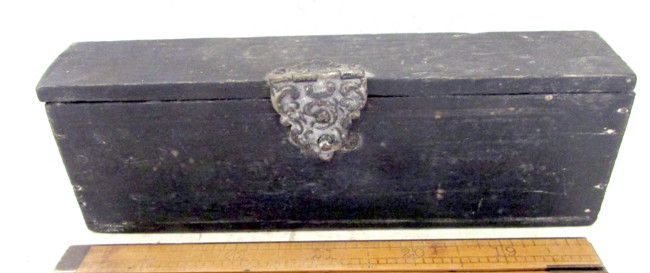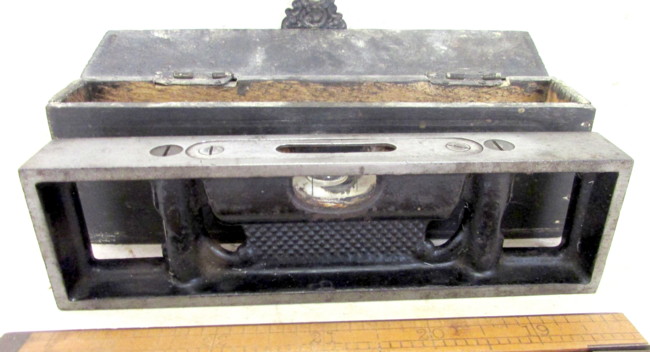 Price - $30.00
RETURN to forsale list.