Item DR11 - Millers Falls No. 2A Hand Drill.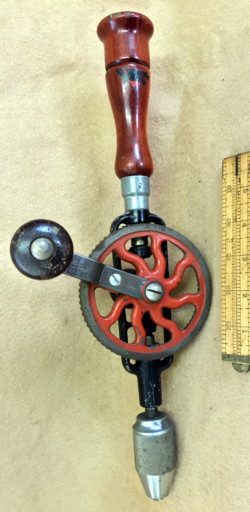 This bright and clean hand drill stands about 14 inches high, takes bits up to 3/8" diameter in a three jaw chuck and has a gear wheel that has a diameter of 4 inches. All three original handles are present, as are nearly all of the original finishes. Much of the original Millers Falls decal remains on the handle. There are no bits in the handle compartment, but I'll include a few. It is a nice bright and useful hand drill. Fine.
Price - $50.00
RETURN to forsale list.