Item D7 – Pexto Straight Draw Knife. 10" Edge.
An extra clean and shiny draw knife, this Pexto marked one is quality, with tight stained handles and no rust or pitting. The edge does have three small nicks in it that a couple of honings will erase. It is well worth the effort. Good+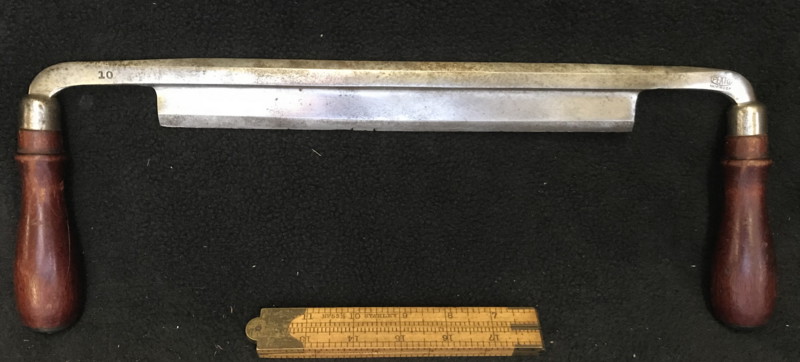 Price - $35.00
RETURN to forsale list.