CP5 - Stanley No. 13 Circular Plane. Type 2 (1871-78).
Not as scarce as the fragile first type (1867-71), this second type has the sole attached to the body with screws, a solid nut blade adjustment knob with two early patent dates (1858 & 1867), solid japanned lever cap. The blade is lightly marked. "L. Bailey's Patent / Dec. 24, 1867" in a football shape. Aside from the patent dates on the blade adjustment nut and blade there are no Stanley marks on the plane. This example has been little used, and has a long, clean original blade. There are toolbox scratches in the black finish, but better than 75% of it remains. There is no rust or pitting. For its age and rarity, I'd call it Fine.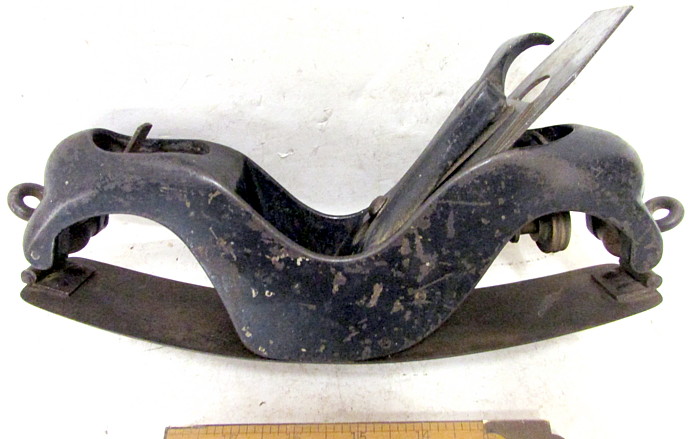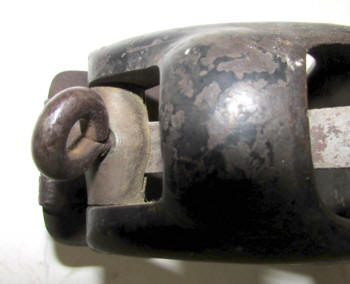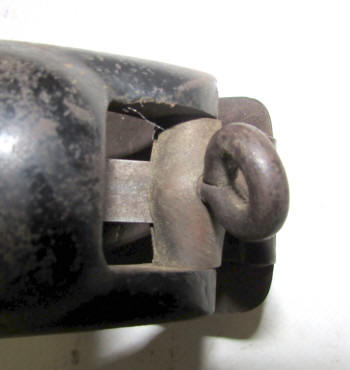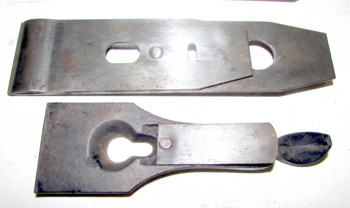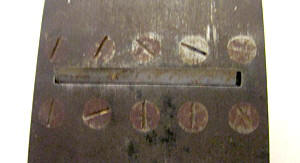 Price - $100.00
RETURN to forsale list.
---