Item BP7 - Stanley No. 9 ¼ Block Plane.
A basic block plane that is great for less than exacting jobs, or use by the youngster in a shop. This example of Stanley's line of 6" planes is clean, and likely dates from the 1950s. Except for some japanning worn from the lever cap hood, it is in great condition. Easily Good+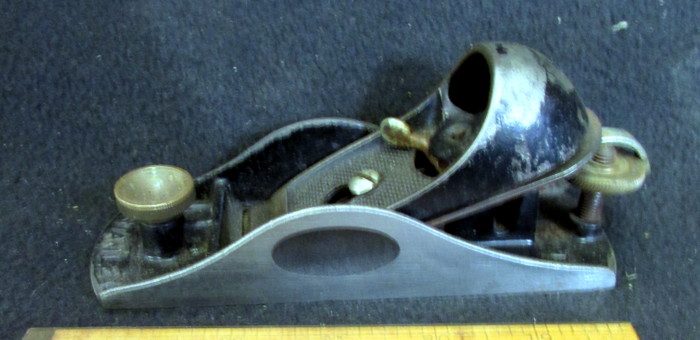 Price - $20.00
RETURN to forsale list.