Item B26 - Millers Falls No. 5 Tool Handle.
This pretty tool handle was the largest wooden one made by Millers Falls. While this tool handle is clearly marked with Amidon's 1868 patent, that patent does not relate to this tool. It is equipped with small unique jaws that were developed just for tool handles and piano braces. The chuck and jaws of this handle have all of their shiny nickel plating, and the cocobolo wood is without fault. The handle contains 8 of the original 10 large tools. Fine.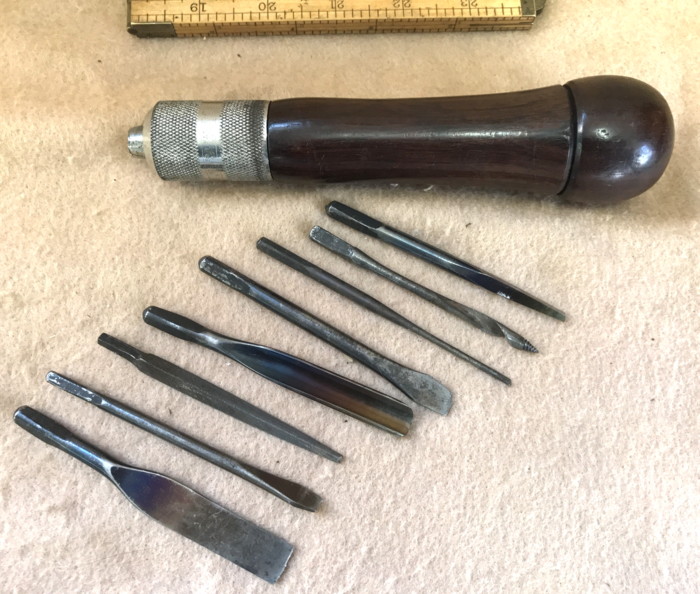 Price - $50.00
RETURN to forsale list.