Item B19 - Shell Auger Gimlet With Lead Screw.
A decorative tool, of an uncommon type, this handsome gimlet is built on modified shell bit having straight parallel edges for boring a hole about 5/8" diameter. Unlike the fairly common nosing shell bit, this one has a heavly lead screw to draw the cutting edge into the wood. Of a hand twist gimlet form this has a "T" handle that is made of well figured rosewood and is a little over 6" long. The cutting length of the bit is about 5 1/4" long, and the shank would allow holes as deep as about 8 inches to be bored. The the shank is marked, "J. BROM?? & SON". I can find no record of such a maker, European or Americon. I expect that it was a product of England and was likely used in the ship building industry to bore holes for trunnels. It is a pretty tool, with no rust or pitting. Fine.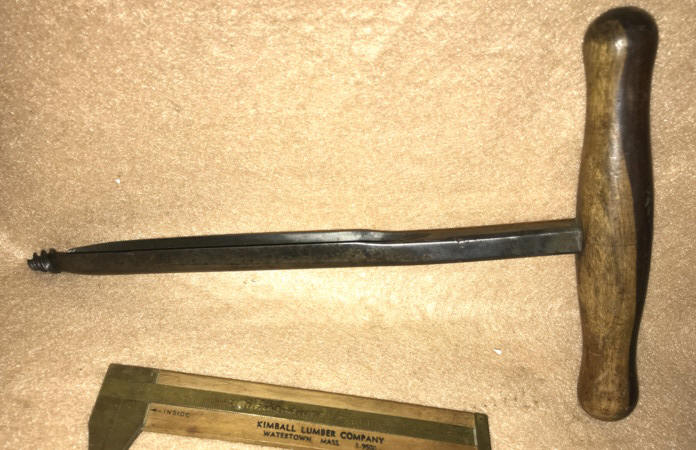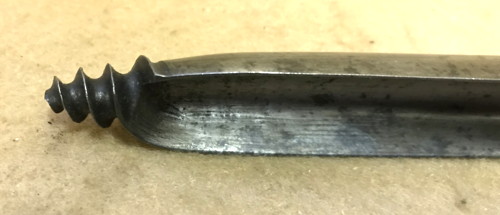 Price - $50.00
RETURN to forsale list.