Item WP5 - John M. Taber*. Ship Rabbet (Jack Rabbet) Plane.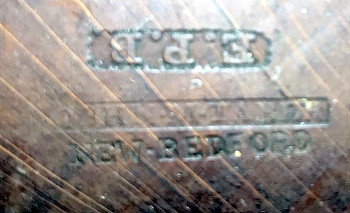 The most prolific and longest working (1820-1872) plane maker in New Bedford, Taber was the son of plane maker Nicholas Taber and plane maker in Fairhaven who moved his shop to New Bedford, which John M. took over about 1820. Taber worked at the same address on Elm Street his entire working life, living just a block or two up the street. This plane is an excellent example of his work. The C mark and Bb wedge finial mark it as a fairly early example, as do the graceful horn on the tote and the chamfers on the body. The plane is dark with age and use, and there are just a very few worm holes and some areas of staining that don't affect it. The skew blade blade has a 2 ½" edge length, while the body is 2 ½" wide and 13 ½" wide. The tote is without cracks or chips and the plane has both of its original side nickers. There is some slight wear to the wedge finial, and some paint smears and dirt to clean from the body. This will easily clean to be one of the nicest Taber jack rabbet planes that I've had. Good+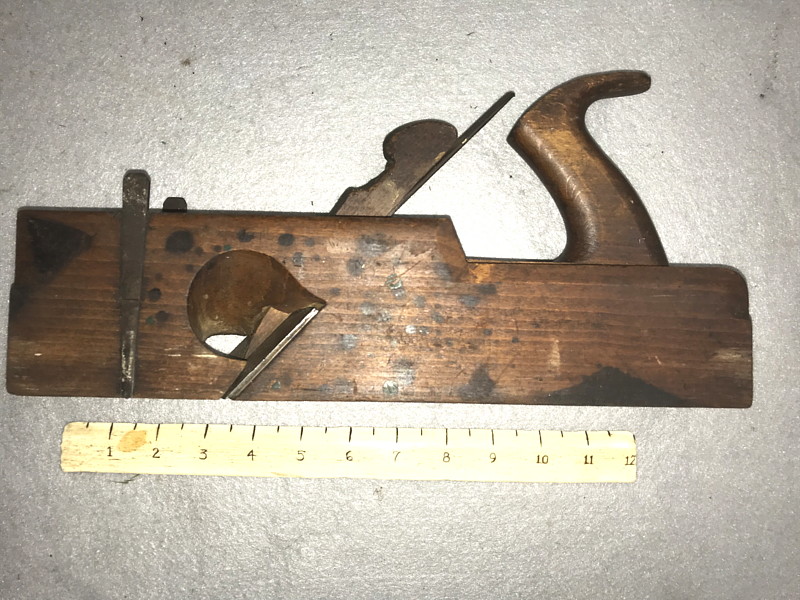 Price - $45.00
RETURN to forsale list.