Item WP12 -I. E. Smith** (Pawtucket, RI) Ship (Jack) Rabbet Plane.
Ira E. Smith was a son of Ezekiel Smith, himself the son of Aaron Smith of Rehoboth, Mass. Ira made planes in Smithfield, RI, in 1850 with his father, and later with his brother, Horace G. Smith, in Providence, and finally by himself in Pawtucket, R.I. This is one of those planes. Ira E. Smith died tragically in 1857 at the age of 27. This ship or jack rabbet plane is 15 inches long, with skewed 2 inch blade, and has a perfect tote. The wedge finial has only slight dings. The left side knicker is missing, but this is easy to replace. Good+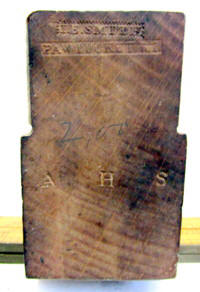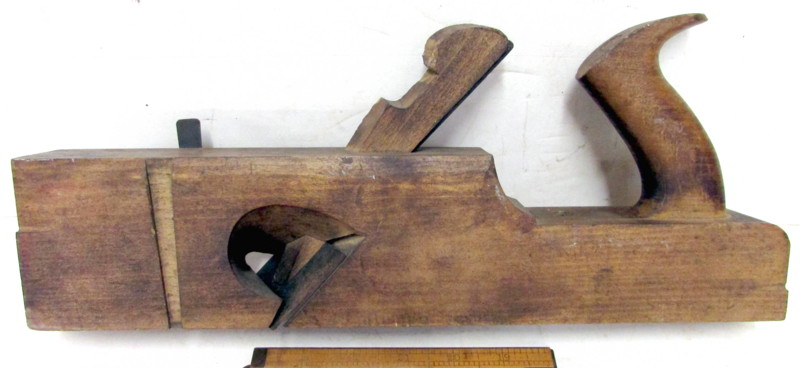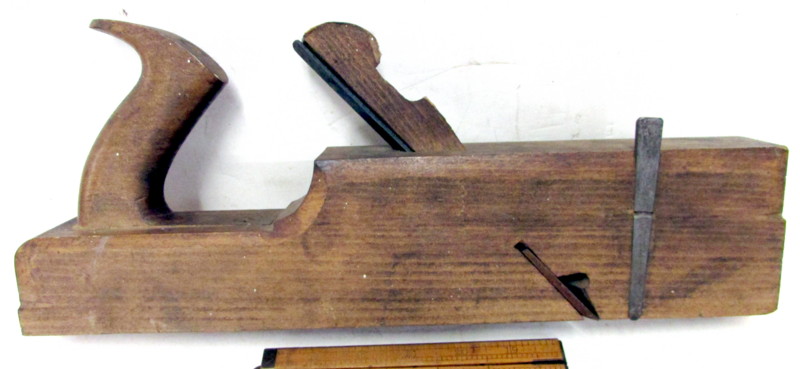 Price - $75.00
RETURN to forsale list.
---