Item WP1 - Massive Yellow Birch "Jack Rabbet" Plane.
This relatively huge rabbet plane has a skewed blade that has an edge length of 3 inches, and most of the trappings of a late 18th century plane. These include: yellow birch construction, relieved wedge, round chamfers, offset open tote, and a relieve bevel in the front of the wedge mortise. The toe has a worn stamp depression, but the maker's name is not decipherable. The plane body measures 15 inches long, 4 inches high and 2 3/8 inches wide. The long, clean blade is marked by James Cam. Its construction features point to a southeastern Massachusetts origin about 1800. Its fault is that the horn of the open tote has been sheared. Good+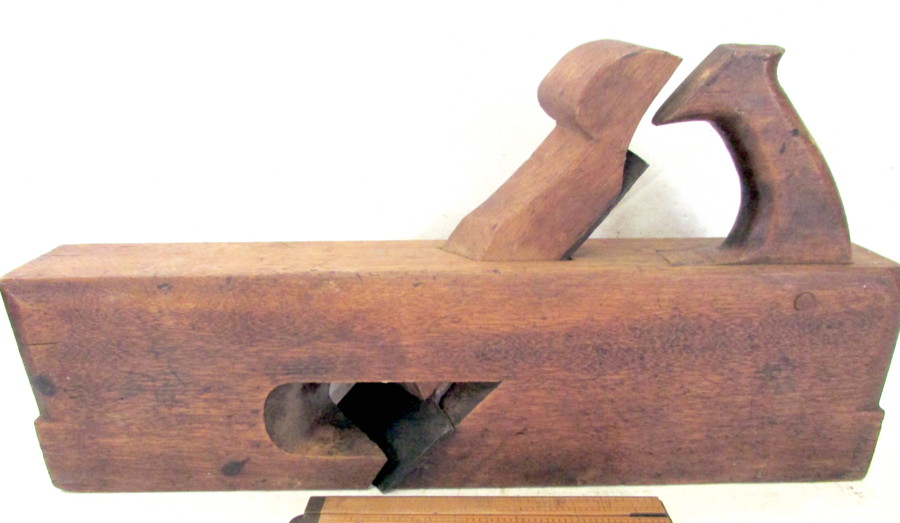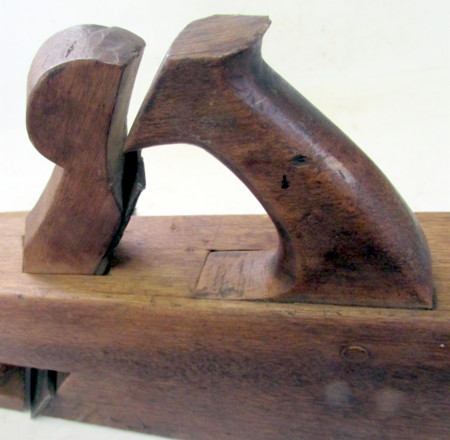 Price - $75.00
RETURN to forsale list.
---