Item SUR7 - Gurley Surveyor's Vernier Pocket Compass IOB.
Troy, N.Y., with 4 1/4-inch silvered dial, 3 1/2 compass needle, engraved star at North, East and West points reversed, blued-steel needle on steel lifting-arm, needle ring divided 0-90° in four quadrants, two inset brass vials, and lacquered-brass compass box with outside vernier and folding sights, in fitted mahogany case with maker's label, and ball-and-socket head. Owner's name, John Siggins, on maker's card. Fine.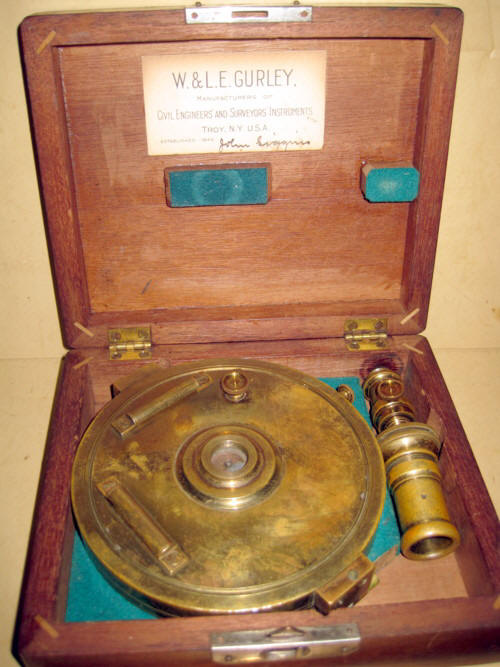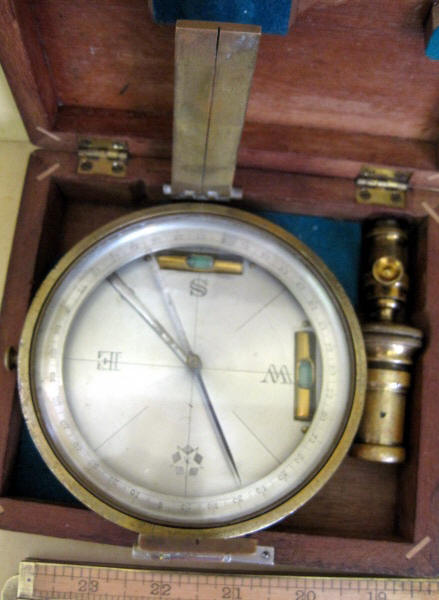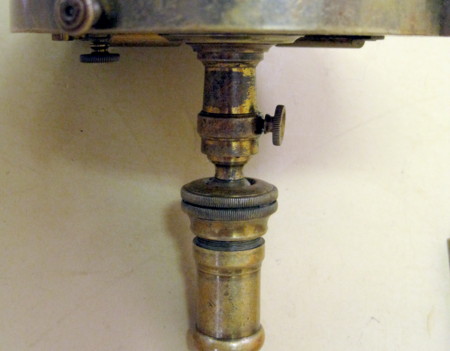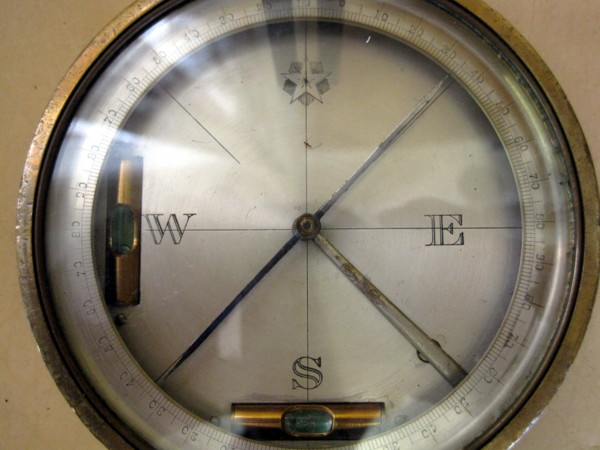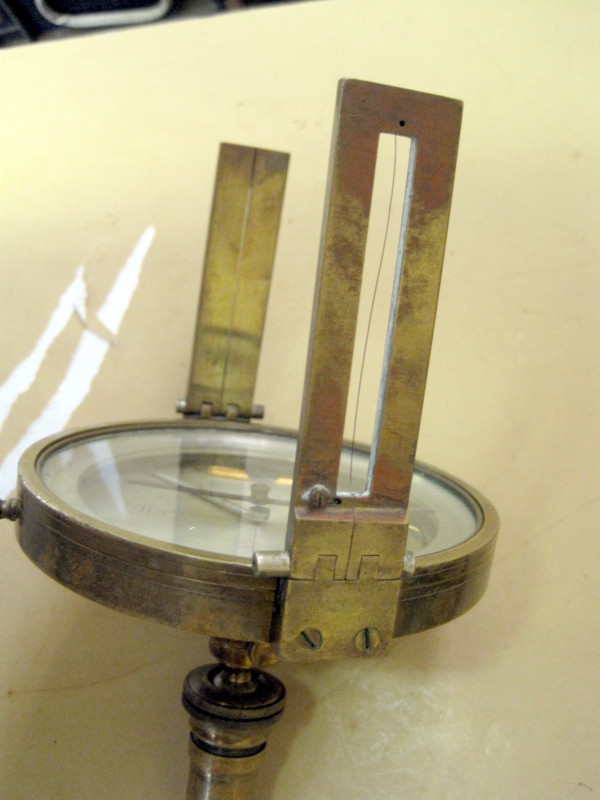 Price -
$425.00
RETURN to forsale list.