Item SCR18 - Sailor's Whale Skeletal Bone Ruler.
This foot long rule, graduated in inches, was surely made by a whaling crewman, most likely for making measurements of sailcloth, clothing fabric or of material for built scrimshaw. The rule is made of a piece of Sperm whale mandible (one of the more heavy and sturdy sorts of mammalian bone. It measures exactly 12 inches long, and is divided into inches. Each inch is marked by a double inscribed engraved line and the inch number, also engraved with in double lines. The engraved lines are colored with black pigment—almost surely carbon black scraped from a whaling try pot, and then made into a paste with whale oil. There is an old chip under one corner of the 12 inch segment of the rule that was likely there at the inception of the rule. It is an honest piece of scrimshaw. Easily good+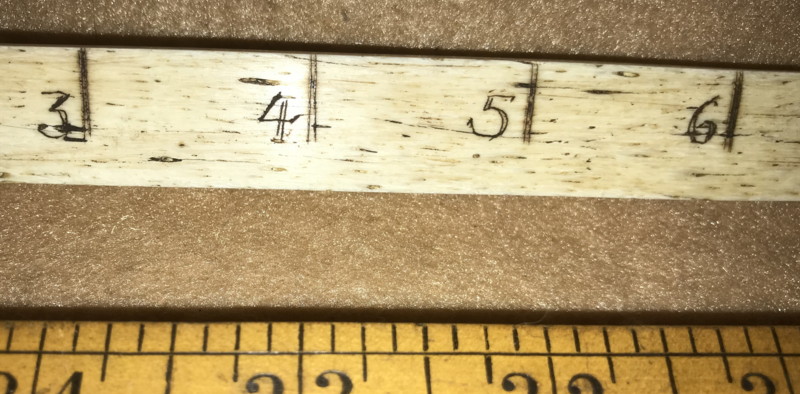 Price - $150.00
RETURN to forsale list.