Item SCR17 - Old & Interesting Walking Stick with Ivory Knob and Board Scales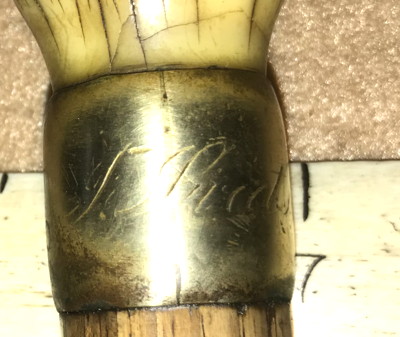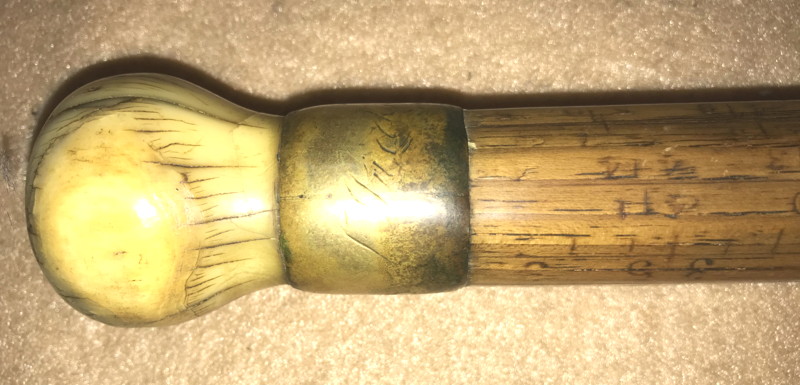 This board rule cane has a whale ivory knob and sterling silver collar, and was likely sailor made. Although shortened by 3 or four inches due to breakage, wear, and repair, it has as much character and interest as any walking stick that you are likely to find. The shaft is made from an old octagonal board cane that calculates the board footage for 7 lengths of lengths of boards, plus a 36" rule. The bottom 2 or 3 inches are missing, and there is an old split and tack repair near the bottom. There is also a bend in the wood of the bottom 6 inches. The numbers are vague and indistinct, but the wood has a wonderful translucence in places. The overall length of the stick is 33 inches, including top knob, fashioned long ago from a Sperm Whale tooth. Below this is a sterling silver collar that has been engraved (in old script) "L. Sinclair." Altogether this is a fine old example of a "make do" walking stick. Good.



Price - $150.00
RETURN to forsale list.