Item S19 - Henry Disston & Sons No. 7 Panel Saw. 16" Blade.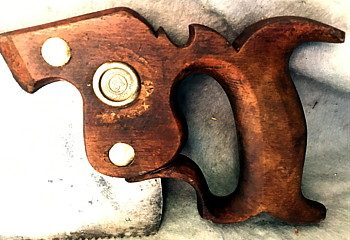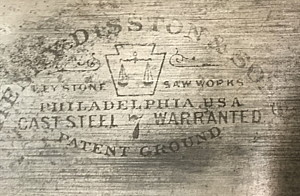 Next to the smallest (14") Disston No. 7 panel saw, this one is a little dandy. It has a deeply tarnished blade (that will clean), but it has a nice handle, with no cracks or chips, and even some remnants of the original paper label around the medallion. The etch is easy to read, the nib is intact, and the blade is reasonably straight. With a medallion that dates it to the 1897-1917 period, the blade is filed ppi cross cut and is decently sharp. It is a nice little saw. Good+

Price - $35.00
RETURN to forsale list.