Item RR5 - Stephens & Co. (U.S. Standard) No. 31 Double Ship Bevel.
Stephens double blade ship bevels are reasonably uncommon in my experience. This one is not marked with the Riverton location, but has three star bursts and the "U.S. Standard" notation. The numerals and gradation are clear, but the rule has some scattered staining. The brass blades are decently clean. It is a collectible rule. Easily Good.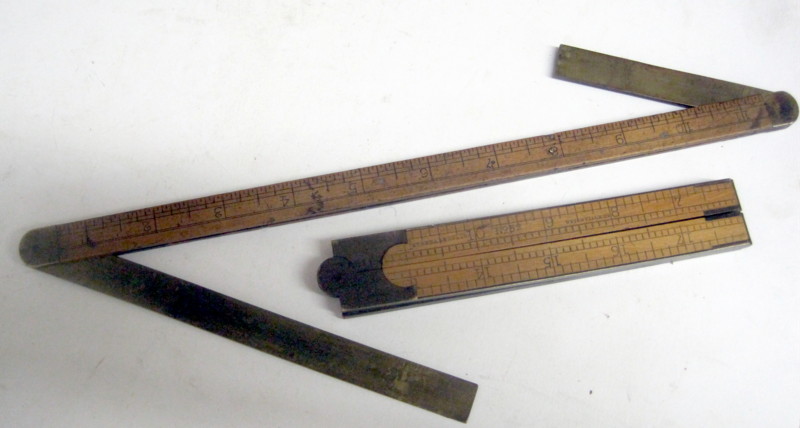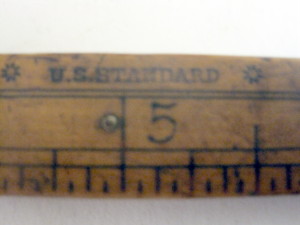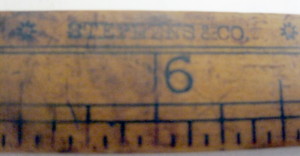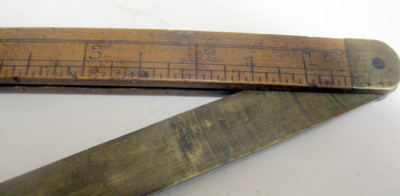 Price -
$70.00
RETURN to forsale list.