Item RB5 - Stanley No. 10 Inlaid Try Square. 6" Size
A nice, heavy square for use that feels solid in the hand. This one has the rosewood inlay in the cast iron frame of the handle. This one has the "handy grip" of those made after 1897. This one has the Stanley logo in caps that was used in 1909. It is Good+ and will be a great user. 6" blade.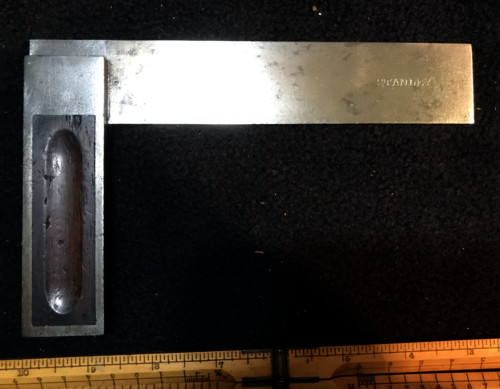 Price - $25.00
RETURN to forsale list.