Item NART3 - "Regulations for the Government of the United States Navy".
Not the common as dirt "Blue Jacket Manual," this is the first edition of the official regulations of the U.S. Navy, printed just a few days after the close of the Civil War, and includes a front piece by Gideon Welles, Lincoln's Secretary of the Navy, dated April 18, 1865, declaring that these are the rules by which the U.S. Navy is to be governed. The corded buckram-covered book contains the bookplate of the "Bureau of Navigation" of the Navy Department, certainly marking it as a first edition, first printing. The final page of the 345 pages contained, includes a short list of omissions, errata, and an addendum. The book specified the classification of vessels, relative ranks of officers, petty officers, etc.; general duties of all ranks, navigation rules, report requirements, etc etc. It includes a complete index. The front cover is broken at the spine, and there is light foxing and toning of the front and back few pages. The remaining pages are tight and clean.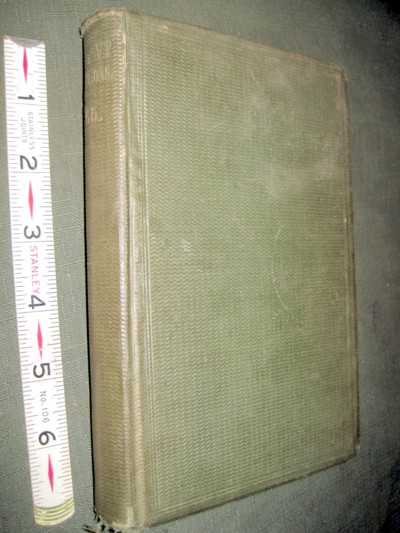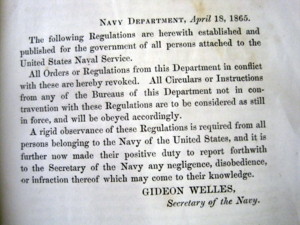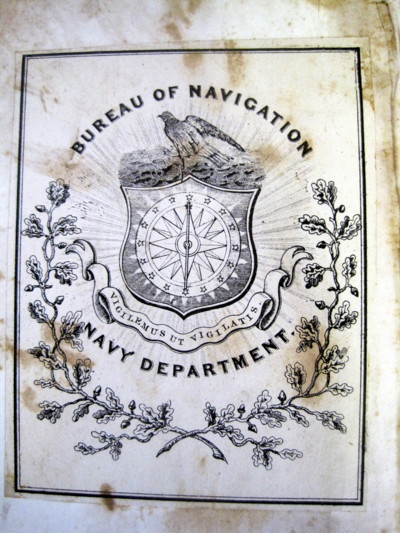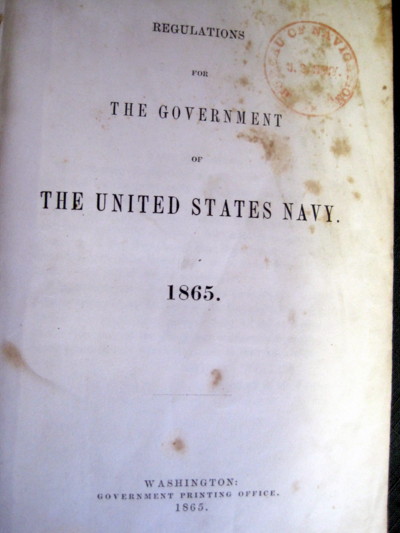 Price - $150.00
RETURN to forsale list.