Item NART2 - "The American Merchant Marine" by Winthrop L. Marvin.
Subtitled, "Its History and Romance from 1620 to 1902" this first edition (published Oct, 1902) contains a dedication from President Theodore Roosevelt and 442 pages of merchant maritime history, including chapters on impressment and embargo, yankee whaling, clipper ships, the Civil War, etc. The book is tight and clean, with blue hard covers having a front emblazoned with a gold clipper ship. It is a nice example of an informative history.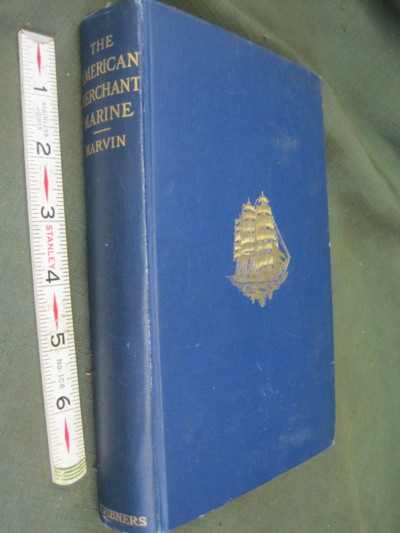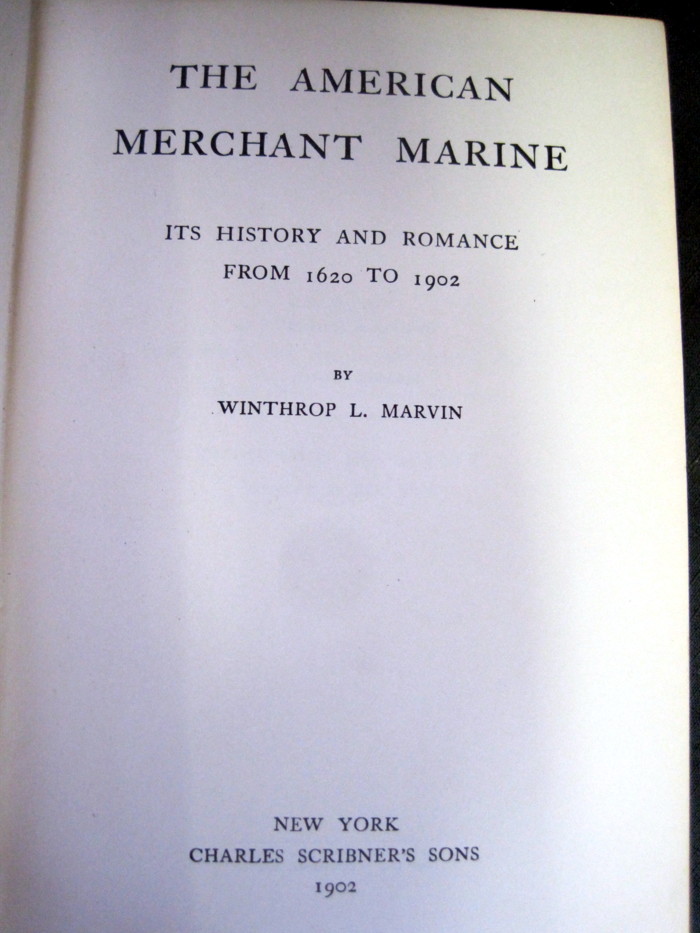 Price - $75.00
RETURN to forsale list.