Item NART12 -
Wick Ahrens. Bronze Right Whale Plaque.
Wick Ahrens, one of the most successful sculptors of whales and other animals passed away last year. He was most notable for his realism when sculpting whales, paying particular attention to the callosities on Right and Humpback Whales, as well as to their baleen, lips, and other features usually ignored by less accomplished sculptors. His whale figures were generally carved from basswood, both in the round, and as wall plaques. The detail and dimensionality of his creations are amazing. Apparently at some point about 2003 Ahrens experimented with making sculpting smaller plaques of some whales, and casting these of bronze. I can find no information about these, except that they must be rare. I own two of these bronze plaques, the Right Whale offered here, and one of a Humpback Whale. Both are signed, "WA, '03" and area smaller decorative plaques that would look nice on any wall. The Right Whale plaque is 15 inches long and 5 ¼ inches deep. It is provided with a copper hanging wire on the back. The plaque projects about 2 inches from the wall. The casting features Right Whale callosities, baleen plates in the inimitable Wick Ahrens style. It has a nice patinated bronze finish and is perfect. It is signed on the dorsal side of the "small." Fine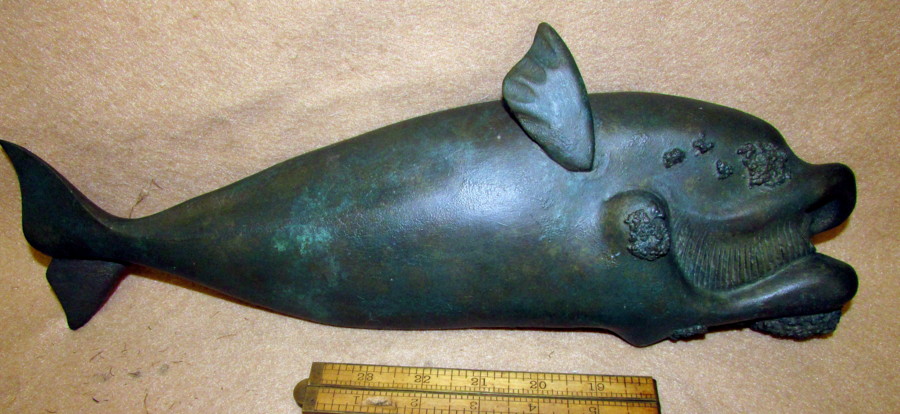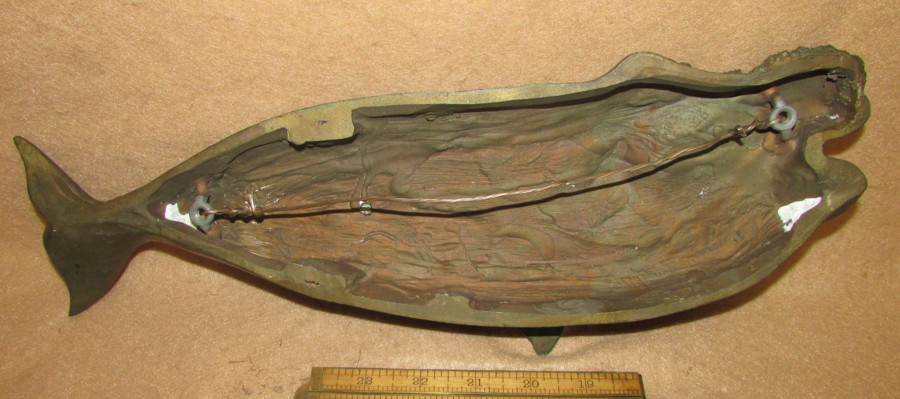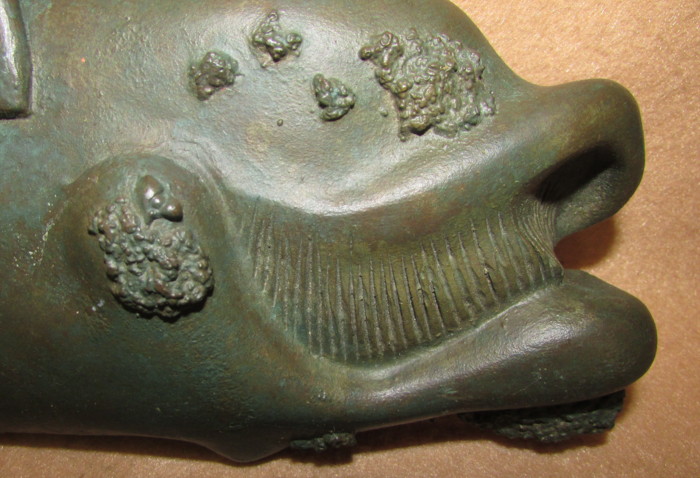 Price -
$425.00
RETURN to forsale list.