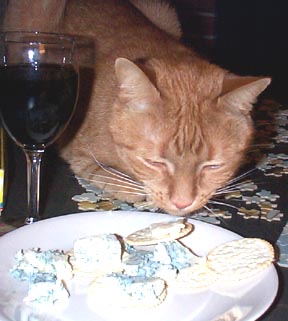 Long time readers of the web page, Sydnas Sloot, and its tools forsale page, will remember the many pictures of a red mackerel short hair cat, "Mo" that appeared there over a period of three or four years. Mo was an endearing pet, who unfortunately was stricken with feline hypertrophic cardiomyopathy--and passed from us within two years of his diagnosis.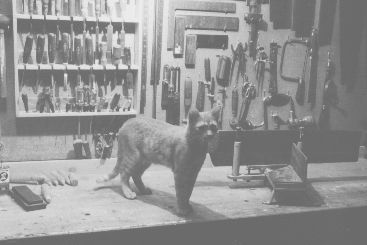 Barbara, who was totally enamored of this cat has written a book in Mo's memory, recounting his development, behaviors, and decline--and generally celebrating the life of an animal who brought great pleasure to all who knew him. The book, MO -- CAT OF MY HEART, was recently published by Xlibris , and is available from Barbara, or may be ordered from any bookstore.
Proceeds that derive from the sale of this book will be donated to the "Ricky Fund" of the Winn Feline Foundation for research toward a cure for feline Hypertrophic Cardiomyopathy.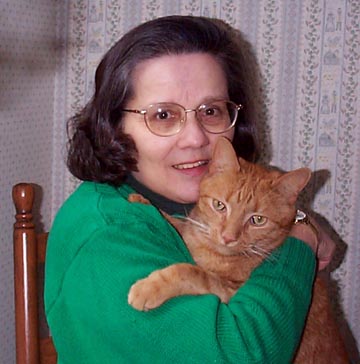 MO -- CAT OF MY HEART
The Story of a Heart and Its Love.
by Barbara E. Moss
66 Pages
2003
Xlibris
ISBN 1-4134-0898-2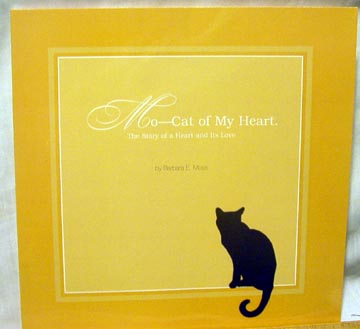 A Most Praiseworthy Feline
He won the hearts of all who met him, both the cat lover and the cat indifferent. His guest appearances on his master's Tools for Sale website made him known and loved around the world. In his home town he charmed his neighbors on a local cable access TV show, Westport Matters, and in the newspaper. A national magazine praised his hunting skills.
Mo displays amazing reasoning abilities in his understanding of cause and effect.
See an array of tricks and amusements designed to keep his companions laughing and believing, "Pussy cats just wanna have fun."
Learn Mo's unique hunting techniques, developed for the indoor cat, including the use of a blind.
This book will change the way you relate to your cat.
This book is available directly from the author, or directly from Xlibris (www.xlibris.com/bookstore) Phone 888-795-4274 ext. 276). The price is $23.99, plus postage ($1.42--book rate; $2.21--first class; in the U.S.), when ordered from the author. Barbara can be reached at:
(508) 636-2030
Barbara E. Moss
16 Ivy Meadows Lane
Westport, MA 02790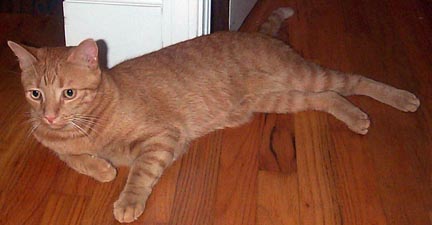 Barbara Moss' cat writings have appeared in Cats and Kittens Magazine, The New Bedford Standard Times, Habitat for Cats Newsletter, and Furry Friends Frolics, among others. She holds a degree in biology and has kept cats for many years. She is the author of the forthcoming book, The Adventures of Sir Goblin, the Feline Knight.