Barbara, who was totally enamored of this cat has written a book in Mo's memory, recounting his development, behaviors, and decline--and generally celebrating the life of an animal who brought great pleasure to all who knew him. The book, MO -- CAT OF MY HEART, was recently published by Xlibris , and is available from Barbara, or may be ordered from any bookstore.
Proceeds that derive from the sale of this book will be donated to the "Ricky Fund" of the Winn Feline Foundation for research toward a cure for feline Hypertrophic Cardiomyopathy.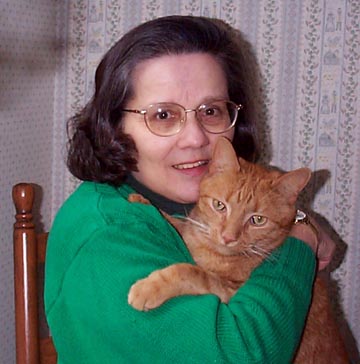 MO -- CAT OF MY HEART
The Story of a Heart and Its Love.
by Barbara E. Moss
66 Pages
2003
Xlibris
(508) 636-2030
Barbara E. Moss
16 Ivy Meadows Lane
Westport, MA 02790