Item L6 - Davis Level and Tool Co. No. 8 Plumb & Level.
This decorative and useful iron carpenter's level has a 4 1/2" level with brass acorn finials and two plumb vials. All are good. It is the 4th type (one is pictured in the late Don Rosebrook's level book) and carries 1877 and 1883 patents on a brass plaque on one side. The other side contains another brass plaque with the Davis company name. This plus the acorn finials on the level vial, distinguish this Davis level from later ones sold in the 1890s by by the M. W. Robinson Co. This level retains nearly all of its original black finishes, with no breaks or chips in the filigree. It will clean up nicely. Fine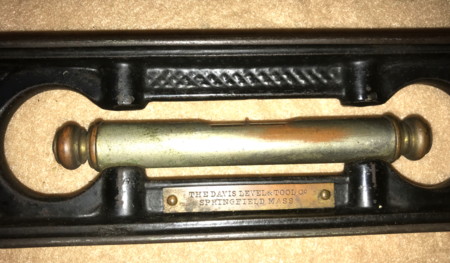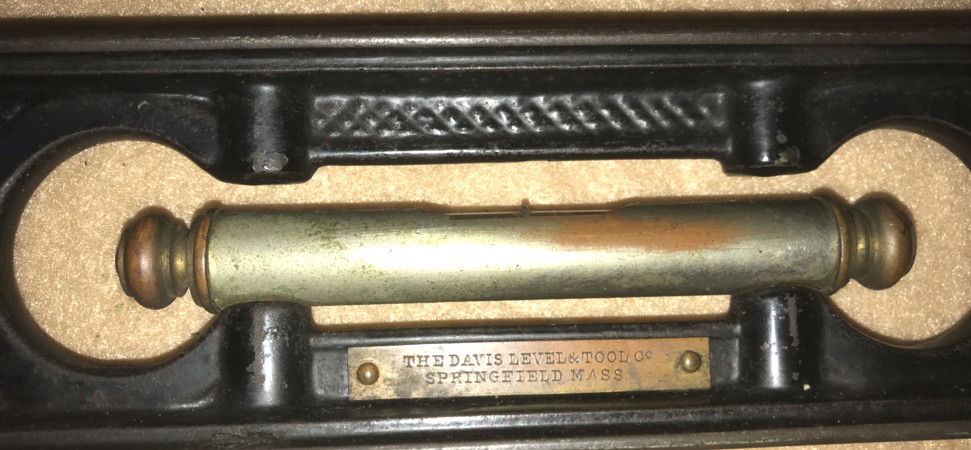 Price - $150.00
RETURN to forsale list.