Item DR11 - Yankee (North Bros) No. 1530 Hand Drill.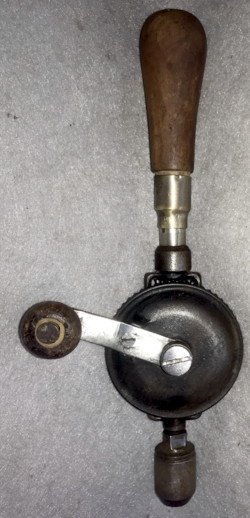 One of North Bros' smallest hand drills, this one has most of the features of the larger drills (ratcheting right and left, lock position, 2 speeds, etc. The hand has bot storage, etc. This one has a 3jaw chuck with 3/16' Capacity. It stands but 10 1//2" high and has main gear wheel that is 3" diameter. Works smoothly and needs just a light cleaning. Good+
Price - $35.00
RETURN to forsale list.