Item CP6 - Ohio Tool Co. No. 41/4C Corrugated Smooth Plane.
The Ohio Tool Co, in its emulation of the Stanley line of bench planes, came up with some interesting wrinkles. While Ohio made a No. 4 ½ plane to complete with the Stanley No. 4 ½, heavy smoother, it also produced, for a time, a unique size—the No. 4 ¼. This plane is in that size, but has the distinction of being made with a corrugated sole—No. 4 ¼ C. It has a sole length of 9 1/8 " and a width of 2 5/8 inches. The blade width is 2 ¼ inches. It is basically a No. 4 ½ corrugated plane—not easy to find. This one has a long, clean blade with the Ohio "world" logo. Nearly all of the original japanning is in the bed. The knob and tote are without cracks, but have lost most of their original grain painting. There are some small file marks at the corners of the mouth. Easily Good+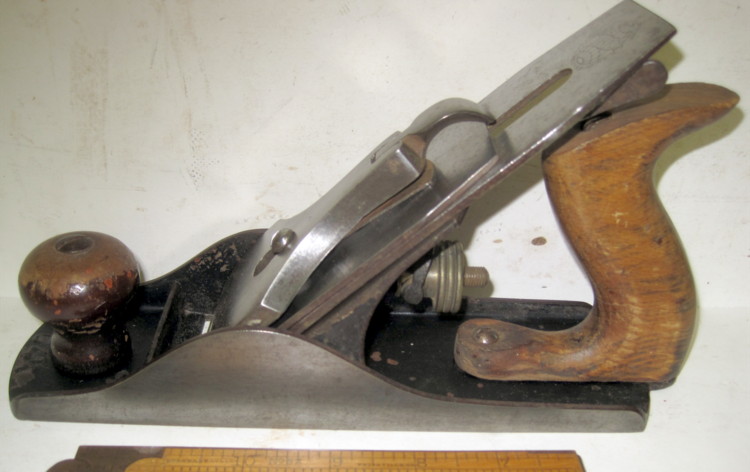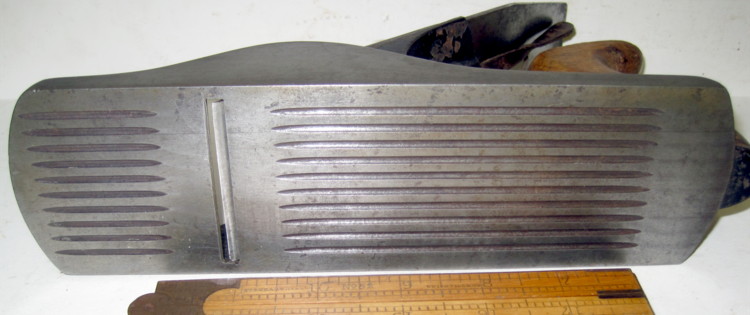 Price - $150.00
RETURN to forsale list.