Item B9 -
Stanley No. 923 Ratchet Bit Brace. NIB. 10" Unused.
Seldom do your find Bit braces in their original box, but this example of one of Stanley's best and most popular braces resides in a bit worn box, but has its original tissue paper wrap and original ("Stanley Facts") string tag. The brace. is clean and shiny, with all original finishes; and shows no signs of use. In the 10" sweep, it is the best one that I've had. Fine. $90.00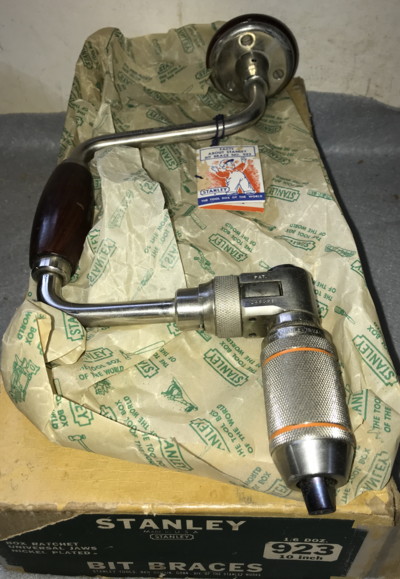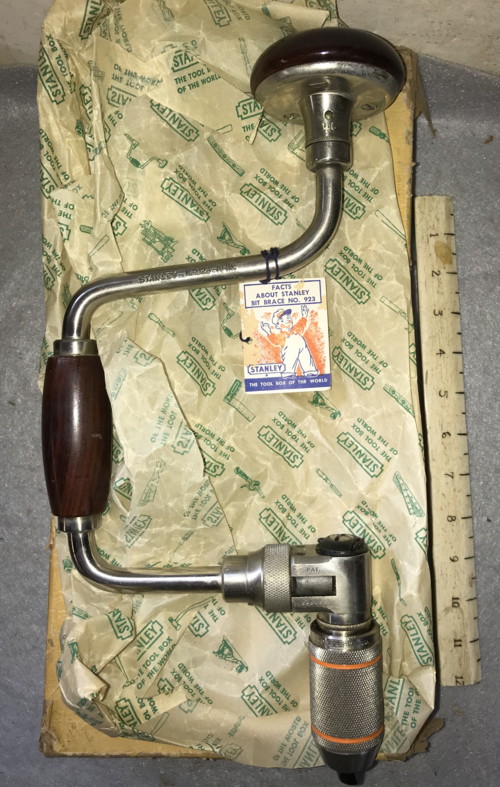 Price -
$90.00
RETURN to forsale list.