B4 -
Millers Falls No. 31 Ratchet Brace.
This brace is an early example of the first really successful ratchet brace made by Millers Falls. This is the No. 31 model, which has the 12" sweep. The brace is marked with two 1871 patent dates. One is for McCoy's jaws (which this brace has. The other one is for Dolan's ratcheting mechanism (which is marked NS (Not Seen) in Pearson's brace book. This example is in wonderful condition, being clean and shiny, fitting the description of a brace made about 1879. It is marked as belonging at one point to C.A. Clough, who was an early pattern maker working in Nashua, NH. This is a fine brace, worthy of a collection.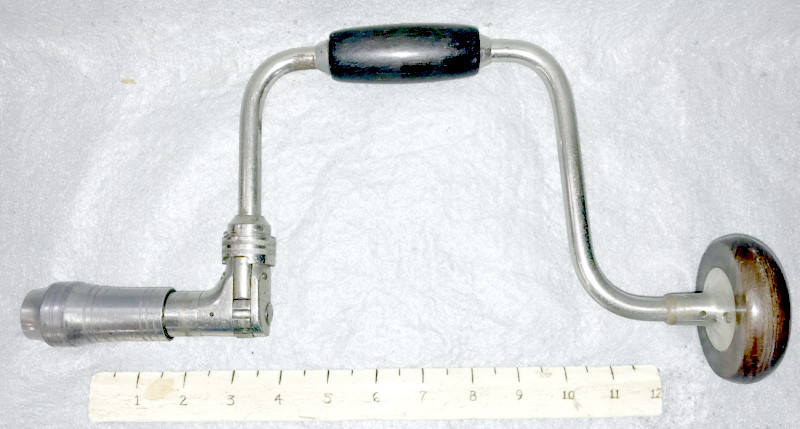 Price -
$50.00


RETURN to forsale list.